The Top 15 Reasons To Use Biometric Technology In Workforce Management And Retail Point Of Sale – Reason #8 – Airtight Access Control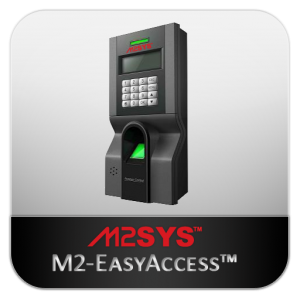 Blog Series – "The Top 15 Reasons To Use Biometric Technology In Workforce Management And Retail Point Of Sale"
Leading up to our participation in the National Retail Federation's 2011 "Retail's Big Show" from January 9 – 12 in New York city, M2SYS Technology is publishing a blog series on the top 15 reasons that biometrics is a smart choice for retail organizations to consider as an authentication technology in workforce management and retail point of sale applications.
CloudApper Solution Community for UKG
We empower users to customize solutions
When features are needed to enhance UKG solutions, CloudApper is here to help. It's a non-technical toolkit for customizing UKG – easily build anything you want, share it with the community, and help everyone thrive.
Learn More
Top customizations shared by the UKG solution community

Capture time
with QR codes

Capture time
with biometrics

Track
employee tasks

Generate
custom reports

Schedule
employee tasks

Ensure
HR compliance

Send personalized
alerts

Capture time
with geofencing

Build custom
dashboards

Capture
time with NFC

Capture Job transfer
with barcode

Manage HIPAA
compliance
In case you missed it, here are the links to our prior posts in the series:
Reason #1 – Stop Buddy Punching
Reason #2 – Increase Productivity
Reason #3 – Enhance Loss Prevention
Reason #4 – Establish Accountability
Reason #5 – Going Green
Reason #6 – Build Customer Loyalty
Reason #7 – Achieve Higher Return On Investment
And now on to our next post…
Reason #8 – Access Control
Defining Access Control
Wikipedia defines the term "access control" as "a system which enables an authority to control access to areas and resources in a given physical facility or computer-based information system.  An access control system, within the field of physical security, is generally seen as the second layer in the security of a physical structure."
The definition goes on to point out that people run across examples of access control quite frequently in one form or another from car door locks to a PIN on an ATM system to bouncers standing in front of a night club.  For all intents and purposes, access control is defined as a place or object which requires a pass code, token, key, biometric, etc. in order to gain access.  For this particular blog post, we are going to focus on the application of access control to a retail environment as it applies to securing inventory.
Many retail establishments are adopting stricter inventory access control policies to prevent theft and eliminate fraud.  Tightened access control is increasingly gaining scrutiny as key strategic initiative and a means to protect assets.  Many retail establishments are reassessing or establishing their access control policies and instituting more stringent security measures, often choosing biometrics as their preferred technology.
Advantages Of Biometric Access Control
Inventory access control devices that restrict entry into an area of a retail establishment can be set up in a number of ways.  Before establishing an access control system, the question to ask yourself is, "How can I institute an access control device that will not only safeguard my inventory but also help to establish a concrete audit trail in case there is a problem so that I can determine the cause?"  The only sure way to do this is by using biometric technology.
The problems that you may encounter if you were to employ a bar code or personal identification number (PIN) access control system is that employees have the opportunity to swap PIN's and bar code cards making it virtually impossible to definitively know exactly who the person is gaining access to the inventory supply.  With biometric technology, you know with certainty exactly who is accessing your inventory and can assuredly rely on the audit results to rectify the potential problem.  Once again, biometrics proves to be the sole technology that provides security and peace of mind with near absolute certainty.
Furthermore, biometric access control systems are affordable and with the increasing sophistication of biometric technology, you can choose between several different biometric modalities such as fingerprint, finger vein, palm vein, facial recognition, hand geometry, voice and many others.  Normally, when an individual presents their physiological information to a biometric access control unit and is positively identified, the unit will send a signal to a door strike which will release and allow that individual access to a restricted area.
Effective Access Control Policies Also Require Thorough Education
Effective access control policies only begin with choosing the right technology.  Once you have the technology in place, rigorous employee education, security awareness training and monitoring are needed to solidify the system and ensure its usefulness.  For example, installing an access control unit will not do any good unless you also train employees to close the door behind them after opening and not to let anyone else in with them while inside.
Installing an access control device simply is a start.  Consistent monitoring and auditing must be coupled with periodic testing of the system to ensure it is working properly.  Simply buying an access control device and slapping it on a wall will not solve your problems or act as a viable safeguard against theft.  It must be an ongoing, concerted effort that combines technology with common sense to render the system effective.
Contact Us For More Information
If you are considering implementing an access control system for your retail establishment to protect your assets or secure any other items or sensitive information, please contact us and we can help to identify the system that is the right fit for you.  We have extensive experience in biometric access control devices and can educate you on the specs and functionality of a system so you can determine if it is a good fit for your infrastructure.
Here are the ways to get in touch with us:
Phone – 770-393-0986
E-mail – sales@m2sys.com
Web – www.m2sys.com
Twitter – https://twitter.com/#!/m2sys
Facebook – https://www.facebook.com/m2sys
How has adopting an access control system in your business helped you?  Please share your stories with us in the comments section below…