CloudDesk vs. Workpuls | Which one is better?
Today two of the most trending time-tracking systems are CloudDesk and Workpuls. So, which is the superior option?
With so many excellent employee monitoring solutions on the market, deciding which one is best for your organization can be difficult.
You might be wondering which tool is the best fit for your business ? And what feature to look for while searching for a monitoring tool? There are many things you need to take into consideration when choosing an employee time and productivity tracking app.
That's why in this article, we'll compare the key features of CloudDesk and Workpuls, two popular employee monitoring software.
What is Workpuls?
Workpuls is a time tracking software tailored to increase productivity of your employees. The simple time tracking feature helps tracking projects and tasks, and create reports which show your productivity level on an individual or team level.
Workpuls helps you:
Track time of work activities
Calculate overall team productivity.
Recognize employee who is not performing well
Manage employee scheduling and attendance tracking processes.
Create a monthly report based on the collected data.
The premium package starts with $12/user/month (limited features). Offers full feature in the enterprise level package.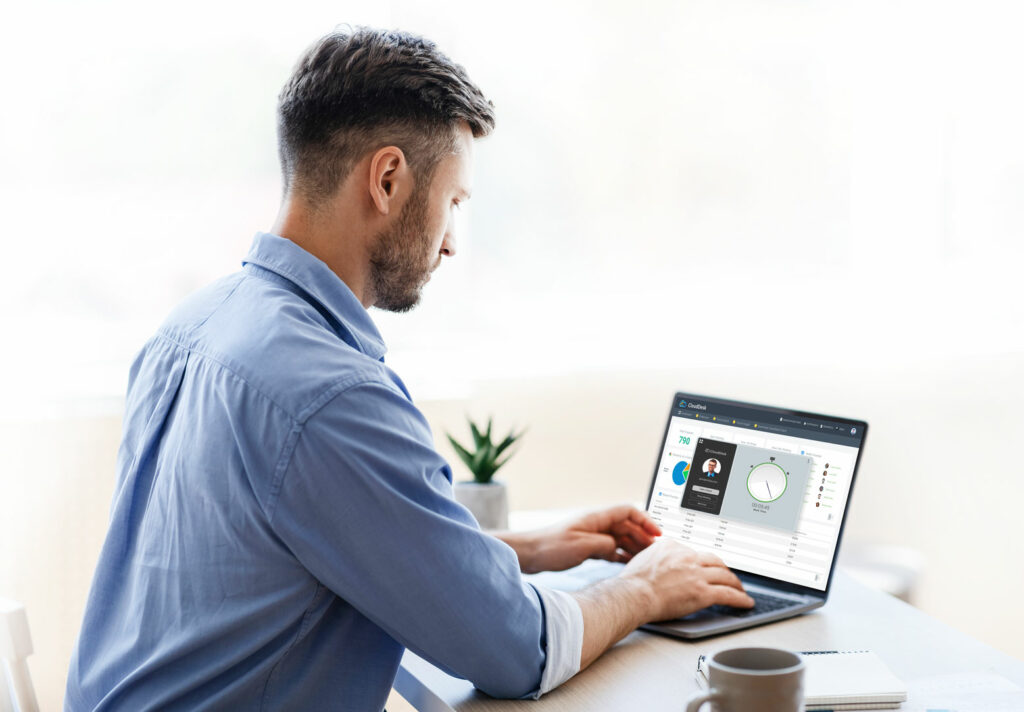 What is CloudDesk?
CloudDesk is an easy-to-use time tracking and productivity management software used by small/medium to large organizations, to boost both in-office and remote team productivity.
The software is easily scalable, which makes it an excellent tool for businesses of all sizes and budgets.
With CloudDesk, you can:
Track time for individual tasks or projects accurately.
Generate powerful visual reports in an easy to understand chart to identify productivity issues for further improvements.
Track website or app usage to find out which websites your employees are using at work
Custom generated monthly report
Easy software integration process with other project management software
CloudDesk is not only regular employee monitoring software with a time tracking feature, but it also gives you a detailed overview of how your team is performing, making the project management task clear and smooth. The software provides transparency, detailed reports on time spent by employees, so that the productivity metrics become more straight. Compared to others, CloudDesk is not only an ordinary monitoring software, it enhances the growth of your business and serves as a time-tracking tool making it one of the most comprehensive alternatives to Workpuls.
CloudDesk is powered by CloudApper, a No-Code Enterprise Mobile Apps Platform. So when businesses use CloudDesk, they get access to popular marketplace apps powered by CloudApper. There is no additional charge to add more apps. So you can actually enjoy the benefits of multiple apps within the same budget
The premium plan of CloudDesk is at $15/user/month, including all premium features.
Features Comparison Table
| Features | CloudDesk | Workpuls |
| --- | --- | --- |
| Time Tracking | Yes | Yes |
| Activity Monitoring | Yes | Yes |
| Real-time Monitoring | Yes | Yes |
| Screenshot | Yes | Yes |
| Summary Report | Yes | Yes |
| Payroll Invoicing | No | Yes |
| Identity Verification | Yes | No |
| Geofencing | Yes | Yes |
| Integration | Yes | Yes |
| Free Trial | Yes | Yes |
| Free Plan | Yes | No |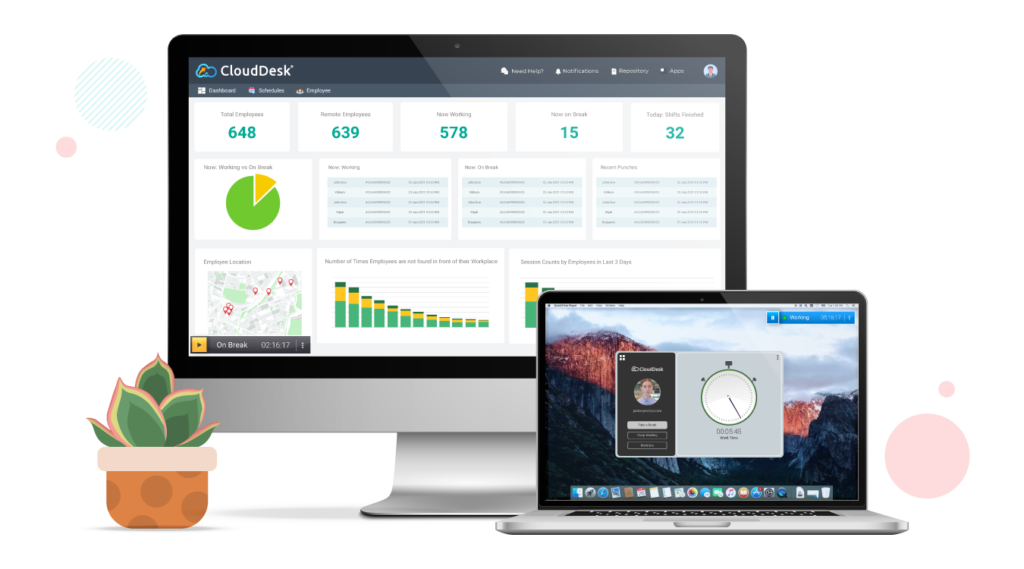 As you can see, both software programs are ideal for businesses that require detailed employee time tracking. Both are simple to use, maintain track of working hours, and generate a comprehensive information on how the team spends their time at work. Even well-developed monitoring software like Workplus lacks a lot of features that CloudDesk possesses.
Choosing CloudDesk means getting the best value for your money – without any doubt, CloudDesk is one of the top Workpuls options. Furthermore, it includes all of its elements in a single plan. CloudDesk is the best choice for your business, regardless of the size of your team.
The Pricing Plan
| CloudDesk | Workpuls |
| --- | --- |
|   |   |
| Premium Package is $15/user/ month with all features | Price range starts from $12 per user per month. |
| Unlimited Apps from CloudApper marketplace |   |
Be more productive with CloudDesk employee monitoring software and get everything you need to manage teams in the office or remote.
CloudDesk vs Teramind – Feature and Pricing Comparison
CloudDesk vs. ActivTrak | Choose The One More Suitable For You
CloudDesk vs Time Doctor: Which is the Best Employee Monitoring Software?
CloudDesk vs Hubstaff: Better Productivity Tracking Software