April #biometricchat Welcomes Zack Martin from Avisian Publications to Discuss Growth of Global Biometrics Industry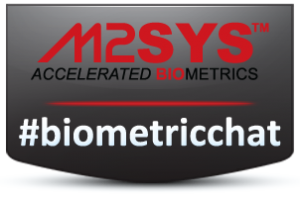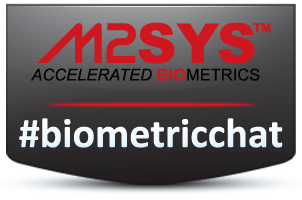 When: April 25, 2013 11:00 am EST, 8:00 am PST, 16:00 pm BST, 17:00 pm (CEST), 23:00 pm (SGT), 0:00 (JST)
Where: tweetchat.com (hashtag #biometricchat)
What: Tweet chat on growth of global biometrics industry

Topics: Global growth of biometrics, obstacles to continued growth, industry consolidation, mobile, biometrics in retail, new biometric modalities
Happy to announce today that April's tweet chat on biometric technology is scheduled for 04/25 as we welcome Zack Martin, Editor at Avisian, a group of identity technology experts working alongside seasoned journalists, web and graphics professionals, and event coordinators creating a unique combination — coupling the technology insight of a leading consultancy with the communication capabilities of a high-end publishing and events firm.
We will be discussing several topics with Zack, most notably the prospects for growth in the global biometrics industry, what may be some obstacles to continued growth, industry consolidation, mobile biometrics for authentication and identification, biometrics for retail payments, and new biometric modalities and how soon we may see them in mainstream use.
We will post a full list of the topics and questions here on this blog early next week. Have a question that you would like to ask Zack? Drop us an email at marketing@m2sys.com and we will try and include that in the discussion. Please help us to spread the word about April's #biometricchat tweet chat and please mark your calendar to save the date!