The Effectiveness of Biometrics in Student Education
 This guest post is submitted by Jeremy Raynolds
New technology is currently changing the nature of traditional education. Using biometric data, educators and specialists can determine how strongly students are engaged in classroom activities, and accordingly, make changes to help improve their learning experience.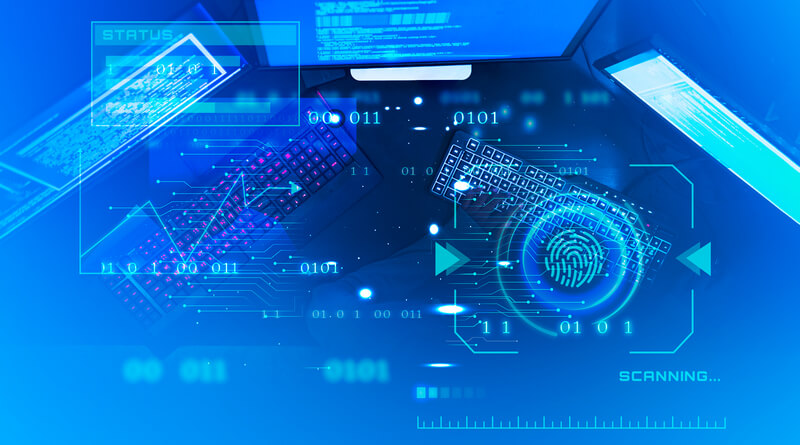 Keeping track of a healthy lifestyle is one of the most common benefits of biometrics. Users can keep track of their weight loss plans and heartbeat rates via smartwatches and other devices. But how can biometric data be used to scan and monitor students? How do we use this information to improve education?
Below we discuss the most common uses of biometrics in the educational sector. Interested parties can make adjustments based on the information they get to help students gain the best from their classroom time.
1. Using Time Efficiently:
Biometrics in schools is used to automate time-consuming tasks. Taking attendance, for example, is done while employing a fingerprint scanner saving valuable teaching time. The traditional process usually takes significant time which is otherwise used in doing something valuable.
Using biometric data will also eliminate mistakes and provide accurate data about how much time a particular student missed for follow-up activities as teachers will be able to decide on the amount of work that had to be repeated. This concept is also applicable to online education.
2. Guaranteeing Safety:
Using fingerprints, schools' administrators will verify students' identities to make sure that there are no outsiders. This data technique is fool-proof especially in open areas shared by lots of people like the cafeteria, guaranteeing that there are only students and teachers on school premises.
Further technologies should be employed if an unauthorized person attempts to enter a student-restricted area. For example, surveillance cameras can identify outsiders, and smart software can engage a lockdown protocol to make sure that no one gets in or out.
Radio-frequency identification chips are useful tools that can be used with younger learners. Using these smart devices and data, parents and teachers would know their whereabouts and guarantee their safety.
Higher Education:
Benefits of biometric data extend from schools to universities and colleges. Smart technologies and data are useful to improve physical security on campus. Students in college and university are probably asking "Can I pay someone to write my research paper? When is the assignment due?" and they might not be aware of the potential security breach that puts their lives in dangers. This type of data will help guarantee that only those who are supposed to be on campus are actually there. All details from attending classes to paying up for lunch programs will be verified and identified by biometric devices, eliminating the risk of identity fraud.
Enterprise:
Enterprise organizations also use biometric data to keep their staff members and properties safe. They can use this data to limit access to computers, emails, websites, and other company-restricted tools. This will increase productivity, efficiency, and guarantee that valuable documents won't fall into the wrong hands.
Multi-Factor Authentication:
Multi-factor authentication is a smart way to verify identity. Utilizing a combination of several types of biometric data, more security is guaranteed in organizations, schools, and universities. This multimodal biometrics is also used in the financial sector, banks, and insurance companies for more safety.
3.  Understanding Students' Engagement:
Smart biosensors like infrared cameras are used to keep track of students and identify behavior problems. These cameras will identify body language and eye contact to show how they react to classroom material and actions from peers.
This data will help teachers and instructors see when students are likely to lose interest or get into trouble so that they can avoid distractions in the classroom. They can improve educational strategies, implement new technologies, and use new assessment tools to enhance the learning process.
4. Securing Integrity:
One of the main benefits of biometrics is to evaluate the progress of each individual. With the help of secured biometric data, teachers and educators can assess each student's academic level, assess their problems and customize educational plans to help them reach their goals.
However, it's worth mentioning that biometric technology has its pitfalls as well as its benefits. For example, lots of hardware and software is necessary to assess performance and access biometric data, without the physical presence of the instructor. Without these programs, there will be a risk of fraud. For example, biometric scanners can help identify fraud in testing centers and prevent cheating, while webcam proctoring can be used in online programs.
Biometrics can be used efficiently in K–12 classrooms. The technology can be tailored to the learners' needs.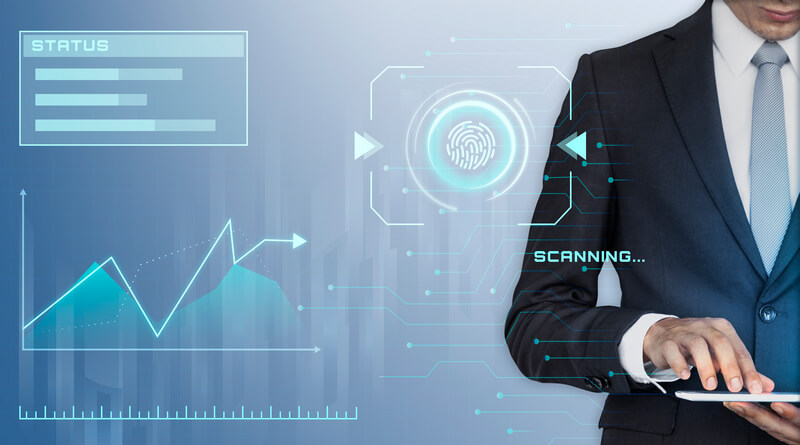 Assessment:
Biometric study helps educators carry on their teaching plans while minimizing cheating and security breaches. Moreover, biometrics assists in verifying online learners' identities using facial recognition features. It makes online teaching and learning more accessible.
Students can take their tests at their own convenience, an option that can make education more accessible for students who live in remote areas or suffer from health problems. It also provides an affordable alternative to learners who can't move to other places in order to get their academic degrees. Using the right software, the learner's identity can be identified several times during the test to ensure equality of opportunities.
Course Attendance:
Online course attendance is guaranteed with the help of biometric data, to guarantee that people taking the online course are who they are.
Privacy Concerns in K–12 Biometrics:
Before taking biometrics to classes, there are some risks to implementing them in an educational environment.
Gathering private and personal data is a sensitive issue. Although this biometric data is used to keep students safe, some parents and educators think that sharing children's personal information might subject them to danger.
Experts recommend that only relevant data should be collected and used wisely. Biometric data can be kept anonymous if necessary. However, we expect to see more biometric uses in K-12 classrooms over the next five to 10 years. Biometric data provides educators and learners with new tools that will have an excellent impact on the progress of the educational process.
Author's Bio:
Jeremy Raynolds is a student consultant who answers online questions and queries posted on social media platforms. He specializes in interactive education and currently teaches hundreds of online students. He works with several organizations and groups that take measures to guarantee the safety of online students on and off the screen.