Controversy Stalks FBI's Next Generation Identification (NGI)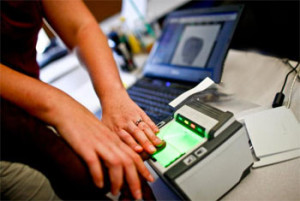 The following guest post was written by Jenny Richards, a freelance content writer.
The Next Generation Identification (NGI) project by the Federal Bureau of Investigations has again raised eyebrows with images stored by the beginning of the year increasing. While the term may sound all too innocuous, the reasoning behind the multi-faceted recognition technology has been causing jitters in the ever aggressive civil liberties world.
Potential for Mistaken Identity

The fear that FBI could inadvertently limit opportunities for well-meaning citizens by juxtaposing images of criminals against those of the innocents has set off another round of criticism. A civil liberties group Electronic Frontier Foundation (EFF) initiated the protest in 2014, and other groups have joined it to raise issue with the biometric database that the FBI is developing.
The whole debate dates back to the 1990s, when FBI'S Criminal Justice Information Services (CJIS) started implementing the largest person centric database known as Automated Fingerprint Identification System (IAFIS).
With heightened terrorist threats more so after September 9/11, the government sought to optimize on evolving technology to meet its needs for homeland security, business operations and to curb the threat of international terrorism. This necessitated a more comprehensive identification system and thus the Next Generation Identification (NGI) idea was born.
Civil liberty activists are concerned that incremental features and capabilities incorporated into the current system will create friction in case of errors. The main concern according to a report released by EFF and signed by other bodies is face recognition database where images will be stored.
The central goal of the new system is effectively to phase out Automated Fingerprint Identification System (IAFIS) but this is the factor precipitating these concerns. The activists argue that once face recognition system becomes the major source of identification purposes, it poses a risk that images of job seekers who provide their details will feature alongside those of criminals.
This risks giving prospective future employers a wrong impression as all images are stored in the same database. Unless these employers have experts in database management and administration, it will greatly affect the chances of those featured on such a database to get employment.
Another concern that came up was the reversal of FBI's commitment to retain the database purely for criminal information. The government gave this assurance during a 2012 U.S Senate committee hearing that was investigating implication of facial recognition technology on privacy.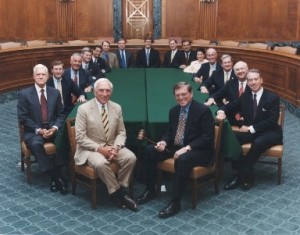 As things look for now, FBI is surely not going to back down especially after the Paris Charlie Hebdo attack. With the French having utilized their database to identify the main culprits before initiating an extensive manhunt, the U.S government seems to have the upper hand here.
The ongoing debate is turning into an all too familiar game of push and pull between civil liberty activists on one hand and authorities on the other. With immense resources used to upgrade IAFIS into an advanced repository for over 4.3 million images there is no letdown in this one.
It is promising to be a debate that will last for some time and at https://remotedba.com you will always get every update. As usual, technology from FBI and its contemporary NASA are denotative of the direction DBA will take.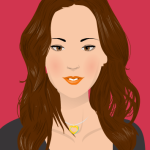 Jenny Richards is a freelance content writer. She has written many articles on technology, the internet, software, database, hosting etc. To know more about Jenny's contribution, please visit RemoteDBA.com.