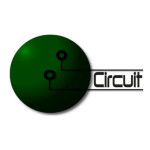 Sierra Leone based IT solution provider Circuit Consultancy chose our Timeshield™ fingerprint biometric based standalone time and attendance tracking device. They wanted to provide their customers with a sophisticated standalone solution to authenticates employees with unique fingerprint biometrics. This device has no Web or PC dependency and can be instantly deployed in any place that helps organizations to effectively manage workforce time and attendance, prevent buddy punching, and reduce the time lag of payroll calculation, even from remote locations.
Please enter the following information, we will give you
the download link of your required case study.
Please enter the following information