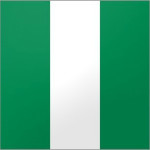 Nigeria based integrator Dan's Technology deployed the Bio-Plugin™ fingerprint image capture solution with the M2-EasyScan™ fingerprint scanner for one of the local NGO's micro-finance programs. The system was deployed in 20 different locations to capture loan account holder fingerprint images and to accurately verify their identity. The biometric system helped them to eliminate identity theft fraud, enabled them to identify legitimate loan account holders and prevented fake loan accounts.
Please enter the following information, we will give you
the download link of your required case study.
Please enter the following information