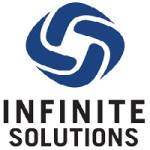 In 2014, Mongolian IT solution provider Infinite Solutions selected the M2SYS Bio-Plugin™ SDK (Software Development Kit), to integrate a web based fingerprint and finger vein identification system with the Infosys's Finacle core banking solution. With their required database size of 60,000 users from 20 different locations, they choose to go with M2-FuseID™ Smart Fingerprint Reader which has anti-spoofing capabilities and provides optimal accuracy and stronger security for biometric banking transactions.
Please enter the following information, we will give you
the download link of your required case study.
Please enter the following information