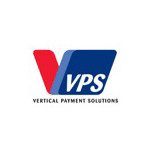 Vertical Payment Solutions Pte Ltd. selected the M2SYS Bio-SnapON™ biometric identification system to easily integrate fingerprint and finger vein identification system with their school management software. Bio-SnapON™ made their school lunch line payment systems secure and cashless for their customers. The system also increased their speed of operation in school lunch line payments and prevented student misidentification errors. In 2013 they deployed the Bio-SnapON™ solution along with the M2-S™ Fingerprint Reader and M2-FingerVein™ Reader with 50 terminals in more than 6 schools.
Please enter the following information, we will give you
the download link of your required case study.
Please enter the following information