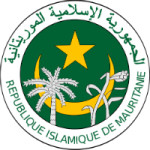 The Mauritiana Ministry of Interior and Decentralization selected M2SYS Enterprise Biometrics Suite™ for Single Sign-On (SSO) paired with the M2-S™ Fingerprint Reader to ensure data and network security, accurate employee identification and secure password management. They implemented our biometric single sign-on solution for their 20 PC network which enabled them to secure their network and protect confidential government information in a convenient way with a higher level of security.
Please enter the following information, we will give you
the download link of your required case study.
Please enter the following information