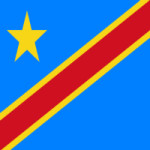 The Office of the Governor in Province Orientale, Congo (DRC) chose M2SYS Bio-SnapON™ with their workforce management system to launch an accurate fingerprint time and attendance system for government employees. This sophisticated system has enabled the government offices to accurately track employee time and attendance, prevent time theft, and reduce government employee absenteeism problems.
Please enter the following information, we will give you
the download link of your required case study.
Please enter the following information