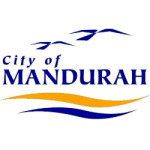 Australia's City of Mandurah adopted the BioSnapON™ biometric identification solution for their membership management software to identify members who use their facility center and keep accurate visitor logs in their membership management system.  They deployed the fingerprint identification system with the M2-EasyScan™ fingerprint scanner for over 10,000 members, which reduced tedious paper work and the time required for member identification. The BioSnapON™ biometric identification solution also reduced costs related to the ID card issuing or reissuing, as members can now be identified with their fingerprints.
Please enter the following information, we will give you
the download link of your required case study.
Please enter the following information