Why Vascular Biometrics Is A Good Fit For Membership Management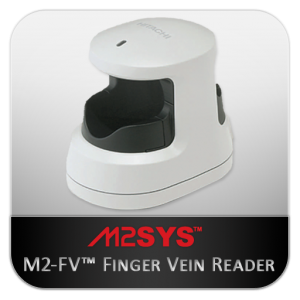 When You Think About Biometrics, You Think Fingerprint
For those who are familiar with biometric technology, the first picture that probably pops into your head is a fingerprint scanner.  This makes sense as fingerprint technology is the most widely recognizable and the most frequently deployed biometric modality in the industry.  Fingerprint biometric technology is a solid technology but not a one-size-fits-all biometric solution and its effectiveness is impacted by fingerprint integrity which can be compromised under certain conditions (e.g. – dirt, grime, grease, cuts, scrapes scars) environments (e.g. – temperature) and age groups (especially older demographics).  In fact, we recently wrote about questions to ask before you choose the appropriate biometric system which you can review again.
In addition, within the biometric industry it is often discussed that there is a small percentage of the population which simply have unreadable fingerprints, rendering fingerprint biometric technology ineffectual.  There are also certain vertical markets that have higher exposure to adverse conditions that render fingerprint biometrics more difficult to use effectively.  Considering the limitations of fingerprint biometric technology, especially in the environments we described above, businesses within these vertical markets that recognize the value of biometric technology may want to consider deploying vascular biometrics instead.
Vascular Biometrics Works Well In Membership Management
Membership management is a perfect example of a vertical market that can directly benefit from vascular biometric technology.  If you recall, vascular biometrics does not rely on fingerprints for identification purposes.  Rather, it relies on capturing an image of the vein pattern beneath the finger or skin and using that image as the basis for individual identification.  Unlike fingerprint technology, the integrity of the skin is not an issue with vascular biometrics.  By using near infrared light to capture a finger vein or palm vein pattern beneath the skin surface to identify an individual, vascular biometrics bypasses the need to have quality fingerprints in order to successfully use a biometric identification system for 100% of your population and allows end users to use biometrics in environments that otherwise are not conducive to fingerprint technology.
Here are some advantages of using vascular biometric technology vs. fingerprint:
Due to the wide age demographic that membership management serves, vascular biometrics is a reliable technology that can identify near 100% of clientele which keeps the check-in process flowing.
Fingerprint integrity is no longer an issue so vascular biometrics eliminates sensitivity to members who may work in professions where their fingerprints could be compromised.
Members tend to be more apprehensive about offering their fingerprints as a means of identification due to the perception that it can be stolen or compromised and used to steal their identity.  Since most membership organizations that choose to use biometric technology for identification offer it as a voluntary service, members tend to be more likely to opt-in to finger vein technology which is perceived as being more acceptable.
Member ID cards are no longer needed saving the expense of producing and replacing the cards which can be quite costly.
Recently, Montgomery County Maryland Recreation Centers began using M2SYS' hybrid biometric platform technology with finger vein readers for their member check-in.  Here is a short video clip of the implementation followed by member and staff reaction: