Smartphones: Breaking the Traditional Way of Security
The advent of smartphones changed the way we communicate with each other. Smartphones changed our lifestyle and became a part of our normal daily life. Because of this technology, the purchasing behavior of customers is drastically changing with the use of electronic wallets and biometric technology made available in modern smartphones. By adding biometrics into the transaction it adds more value to the transaction and a better sense of security for the users. A research firm eMarketer predicted that just mobile transactions will value for 52% of the total online e-commerce transactions by 2021, which was about 43% back in 2017.
Free Case Study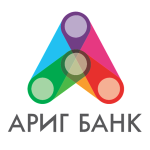 Biometric Authentication System for Customer Identification in Arig Bank Identification
Many online retail stores now let the users use the services of Apple Pay or Android Pay. These apps allow the users to maintain and keep a record of their cards as an e-card. With this, payments are made much easier and secure. Also, this technology can be used in a physical store to authenticate the actual transaction through the built-in feature, near – field communication technology.
Android Pay is secure because the app uses a different virtual number to represent the original card. No information is shared on the card itself. Some retailers restrict the payment price ceiling to $30 to make it more secure. If the transaction goes over the amount of $30, then the user will have to authenticate the transaction using one of the biometric measures through fingerprint scanner, facial recognition, voice recognition, or iris scanner. Similarly, the Apple Pay does not work with the actual card itself. Rather it also uses a different account unique number to represent the card. Also with every transaction, it generates a unique code to authenticate the transaction. In addition to this, the user has to authenticate the transaction with biometrics.
All these security tools and applications combined with the biometrics is leading the consumer into more and more online transactions. Security concerns will soon be gone for the customers and a day will arrive when almost all the transactions will be made online, from anywhere.The only real risks to this technology are humans themselves says an expert independent industrial analyst, Rob Bamforth. The only risk factor here is the user themselves and no other thing can cause any harm or infiltrate the security system.
Source: computerweekly.com