Zimbabwe to Adopt Fingerprint Identification Technology for 2018 General Elections
Zimbabwe's government has recently announced that they are going to adopt a biometric voter registration system using fingerprint identification technology in their upcoming 2018 general election.
The Zimbabwe Electoral Commission (ZEC), an independent organization that controls all levels of Zimbabwe elections, has asked for requirements including biometric de-duplication, adjudication, and voter roll publication services to operate the election through a biometric system. Automated Fingerprint Identification System (AFIS) will be used in this election.
Free Case Study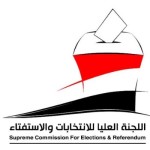 Yemen's Biometric Voter Registration Project
Zimbabwe has established their national biometric voter database in 2017. Now, the biometric solution will produce the required voter rolls based on that database. The solution will also provide automated voter roll publication following international election standards.
The solution provider will supply a biometric de-duplication hardware and software solution that will include an Automated Fingerprint Identification System ("AFIS").
The Zimbabwe Electoral Commission announced the adoption of biometric technology for their upcoming general election after the resignation of the country's ex-president.
Previously, the Zimbabwe Electoral Commission adopted a biometric deduplication system for voter registration. They launched a Biometric Voter Registration (BVR) blitz throughout the whole country that continues from October 2017 to February 2018.
The authority reported that 5,264,674 people have registered in the system. During the consolidation voter registration process, 385,192 people were registered into the central database.
ZESN (Zimbabwe Election Support Network), a non-governmental organization, has observed all kinds of electoral processes in Zimbabwe since 2000. They will monitor this Biometric Voter Registration process very closely.