Use of Biometrics for Hotel Room Access Portends Strong Potential for Market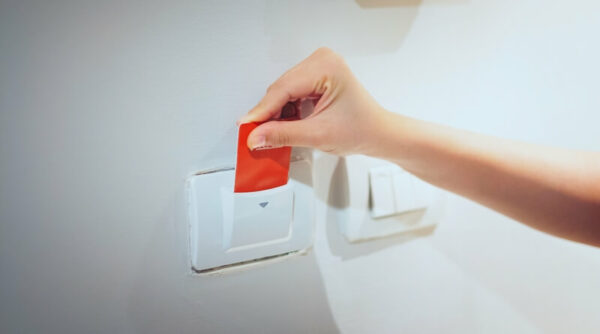 An article on the HotelierMiddleEast.com caught our eye this morning that could spell a new niche for biometric identification technology that has the potential for wide scale adoption. Here is a link to the article:
Hotel key cards to be replaced with biometrics (HotelierMiddleEast.com)
Seems that CADD Emirates out of the United Arab Emirates has implemented a hotel patron biometrics identification system that is replacing electronic key cards. The idea is to ditch the infamous electronic swipe cards that we all know so well in place of a biometric fingerprinting system that scans hotel patrons and allows them access to their rooms by placing their finger on a device, presumably attached to the hotel room door (the article didn't go into a lot of details about the infrastructure of the deployment). The hotel hopes that , "the system will be able to remember guest preferences from hotel-to-hotel in locations across the globe, with information saved against their fingerprints."
Our theory is that when customers opt into the biometric system, as they travel to other locations they will be easily recognizable at check-in and a detailed account of their history with the hotel can instantly be retrieved by simply placing their finger on a scanner at check-in. At least in theory this would seem like the most logical way to construct this system by capitalizing on the duality of both convenience and personal service that biometrics brings in a world where consumer personalization is a critical element for a business to succeed.
Read More: Will Biometric Technology Take Over Banking Security?
The article goes on to say that the plan to use fingerprint biometrics to identify guests is a way for the "hotel to stand out" and differentiate itself in an industry that is fiercely competitive and intensely loyal among travelers. Although the program is apparently designed to be for exclusive club members only, the creme de la creme of their patrons, it is conceivable that if the program is successful, it may eventually be rolled out to include all hotel patrons. It's also possible that the use of biometrics to identify hotel patrons may become a lightning rod for personal privacy and civil liberty advocates who point to the collection of biometric data as invasive and potentially dangerous to individuals. However, since the deployment is in the Middle East where biometrics is generally much more accepted than in the West we guess that this won't cause much of a stir internationally.
What are your thoughts? Is this a good idea and could there be potential for this kind of technology to reach hotels in the western world?