No More Jaywalk in China for Biometric Monitoring Protocol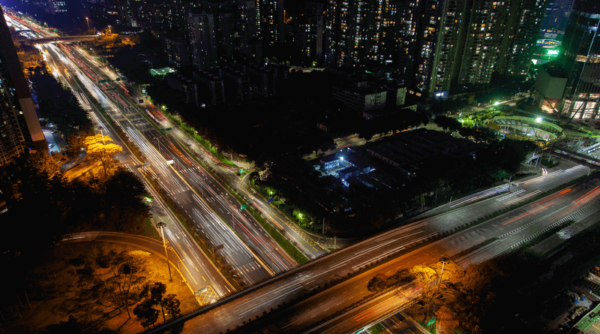 In the city of Shenzhen, Guangdong, China, the police have implemented a new facial recognition system to prevent jaywalking across the street. The Traffic Police Department is very strict and has built a strong name for their enforcement rules in the metropolis area, which inhabits 12 million people.  Using AI and facial recognition technology, jaywalkers are openly criticized and will be sent a text message to inform them of the crime. The message will also provide details regarding any applicable fines.
Jaywalking occurs when a pedestrian illegally walks in a road or crosses the road. A Shenzhen based AI firm helped the police to implement the biometrics system that will prevent jaywalking. The system works with a 7 million pixel resolution camera to capture photos of the jaywalkers and instantly identify them from a database. The AI firm is also collaborating with local mobile phone operators or service providers such as WeChat and Sina Weibo to inform jaywalkers when they break the law. The text message is immediately sent after the facial recognition has identified the person and determines that jaywalking was committed. Moreover, a blurred picture with a partial ID and the surname of the jaywalker is displayed on large LED displays at road intersections to shame them.
The firm's marketing director said that jaywalking has been a serious issue in China for a long time and it cannot be minimized by simply issuing a fine and capturing a photo of the perpetrator. Rather, with the help of modern biometric technology and some psychological tricks, the problem may be more easily ameliorated. Cities such as Shanghai and Beijing have already established AI and facial recognition to maintain traffic and identify offending drivers.
The Chinese police force is heavily relying on different biometric solutions to ensure protocol and enhance security measures. For example, police officials are now using smart glasses that have facial recognition capabilities. These units have been deployed in Zhengzhou East high speed rail stations, helping them to easily and seamlessly identify wanted criminals. In addition, the Beijing police have adopted a completely new technology – the first 360 degree body camera system with built-in facial recognition technology.
Through February of 2018, almost 13,930 jaywalking offenses were captured and displayed on the LED screen. The city has also raked in the associated fines for these offenses. Shenzhen traffic police are optimistic about the system and will continue using it to make the metropolis a better and safer place for everyone.