Mastercard Starts Process of Biometric Authentication for Users
On January 23rd, Mastercard announced that they are developing a process for the users of Mastercard so that by April next year, all users will be able to authenticate themselves using biometric identity. This announcement probably came with the new PSD2 of the European Union that will allow the external third party companies getting access to a client's bank account with their consent.
Mastercard is not the first financial institution to integrate biometric technology into their system. Many banks are already doing it, along with many global NGOs for financial security. Very recently the Bank of Russia did this nationwide to provide mobile access to accounts and all sorts of financial activities. Rapid usage of biometric data into smartphones has led to bringing in massive changes in transaction methods. Customers find passwords or pins hard to remember and not secure. A recent study in Canada also suggested that many customers abandon a purchase simply because they cannot remember pins or passwords.
Free Case Study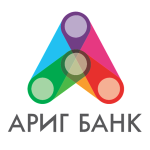 Biometric Authentication System for Customer Identification in Arig Bank Identification
Mastercard will make available the biometric feature with the existing pin and password protection. Banks issuing Mastercard will now have to collect the client's biometric data and issue the card. This will enable the customers to make purchases anywhere without a pin or password by just using biometric authentication. This will also work with contactless transactions through mobile devices that a fingerprint scanner, iris scanner or any sorts of the biometric scanner with it to verify.
Mastercard in their announcement revealed a study that shows the customers prefer biometric over existing methods. Around 93 percent of customers prefer biometric method along with 92 percent of bank officers consider it safer. Banks implied that if biometric methods are in use, customers are more willing to proceed with the purchase.
Mastercard already has made available their Mastercard Identity Check in over 37 countries that use biometric data to authenticate customers. This system uses fingerprint, iris, or facial recognition. This solution is highly appreciated by the customers already and within the next couple of months, worldwide Mastercard is giving this platform.
This new system implementation will also help the banks issuing Mastercard by preventing fraud resulting in a better relationship with the banks. Moreover, it will become a better digital experience for the customer's end, boosting the brand value.
Source: newsroom.mastercard.com