China Police Adopts Facial Recognition based Biometric Smart Glasses
The Chinese police added biometric-based smart glasses in their arsenal to find criminals and suspects.
This technology first introduced when Chinese police inspected in one of the busiest railways in Zhengzhou last month.
The smart glasses have built-in cameras and handheld devices that can perform  facial recognition of individuals whom they look at and match the data with the police database. The  authorities are very pleased and hopeful with the technology and they want this technology for more than 'trials' to catch the criminals.
Free Case Study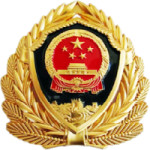 Criminal ABIS™ Deployment for Beijing Police Automated Fingerprint Identification system Pilot Project
Initially, this face recognition based biometric technology is being used at  highway checkpoints of Beijing by the on-duty police officers. It helps them not only to identify the individuals within cars but also the license plate number of that vehicle.
The smart glasses can identify the driver's biometric data as well as match the vehicles' license plate number with the police database.
The law enforcement agencies are very hopeful that by matching the number plate with their database, they can be able to catch the suspected individuals more easily.
However, biometric technology is not a new thing in China. They have already adopted this technology in government agencies, financial institutes, and borders to streamline many processes for the people of China.
Facial recognition is beneficial for the  Chinese police. They are expecting to provide a secure environment by reducing the crime rate in China.