Iris Biometrics for Patient Identification Deployment Indicates Growing Interest in Technology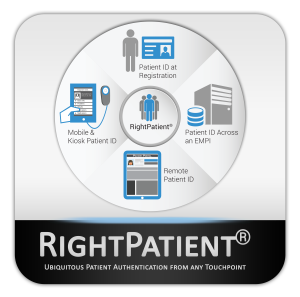 Yesterday, over on our corporate Web site we announced that Stuart, FL based Martin Health System has adopted RightPatient™ iris biometrics for patient identification. Significant for many reasons, Martin Health is yet another example of a major healthcare system choosing iris biometrics over other modalities (fingerprint, palm vein) to accurately identify patients as a means of:
increasing patient safety
eliminating new duplicate medical records and overlays
preventing healthcare fraud and medical identity theft at the point of service
streamlining patient registration
enhancing patient privacy
reducing risk
Carol Plato, assistant vice president of revenue cycle management at Martin Health Systems summed up their decision to invest in iris biometrics for patient identification by saying:
"The risks associated with misidentification jeopardize patient safety, so we wanted a solution that would mitigate these risks and add another layer of protection. RightPatient™ was a perfect fit for us because it doesn't require physical contact, seamlessly communicates with our electronic health records software, and runs flawlessly over Citrix. Patients simply have their photo captured, the system matches their iris templates, and their medical record is automatically retrieved."
For hospitals that deploy their electronic health record (EHR) systems over Citrix, RightPatient™ allows you to utilize a biometric device at the local PC and seamlessly interface with your EHR, even if it's hosted centrally. Yet another compelling feature of the RightPatient™ software worth mentioning!
We are proud to be working with the staff at Martin Health Systems on this deployment and encourage you to learn more about RightPatient™ and all of our other biometric solutions for healthcare including single sign-on and a PC-based biometric time and attendance system over at the M2SYS Healthcare Solutions Web site.