Influential And Informative Biometric "Tweeps" Worth Following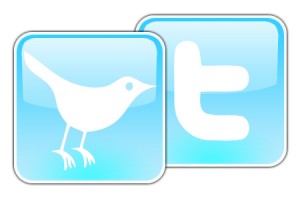 If you have been living under the proverbial rock these past 1 ½ years and have not yet heard of the social media platform called Twitter, well then just skip this blog entry because it isn't meant to be a tutorial on the benefits for your company on using the medium.  Instead, we at M2SYS would like to give a shout out to some of the most informative media outlets and industry analysts who tweet about biometrics.
Since we established our Twitter identity over a year ago, we have witnessed the explosion of the platform as a means to distribute information and share opinions on biometric news and technology from a wide variety of sources.  Although it can be tough at times to cut through the clutter and identify Tweeps (defined by urbandictionary.com as "A person with a mutual following on www.twitter.com) worth following that tweet about meaningful articles, commentaries, blog posts and other information that is relevant to biometrics, we managed to assemble a formidable group of key Tweeps that have demonstrated their prowess as folks who share quality information about biometric technology.
So here we go.  In no particular order, here are the top 5 biometric Tweeps hand picked from those we follow on Twitter:
1.       @heidishey – A Researcher with Forrester Research who specializes in "serving Tech Vendor strategists", Heidi does an excellent job of scouring the Internet and her sources for interesting articles and links about biometric technology while offering her own insights and opinions.  One only has to read her tweets to get a sense of her intelligence, wit and passion for biometric technology.
2.       @findBIOMETRICS – Provides up to date, relevant information on biometric news around the world.  Reports on all aspects of biometrics including technology, mergers and acquisitions, industry events, legislation and government.
3.       @Biometric_Man – The Twitter account of Mark Lockie, who operates planetbiometrics.com and tweets about all aspects of the global biometric market including breaking  news, new technologies and expert industry insights.
4.       @BiometricNews – A newcomer to the Twitter universe, this is a great Tweep to follow for biometric news from all parts of the globe.  News topics range from government biometric deployments to biometrics in consumer products to opinions on the movement of the industry.
5.       @DHSJournal – This is the Twitter page of the Department of Homeland Security.  They don't always tweet about biometrics but often will talk about the subject as it applies to deployment of the technology to secure America's borders and other deployments within the U.S. Government.
How about you?  Who are some influential biometric Tweeps that you follow?  Please share them in the comments below.