China to Test Face Recognition Surveillance System in Xinjiang
China ranks at the top when it comes to the technological innovation to improve security and surveillance. Sometimes this results in going too far in surveillance. Recently they start testing a facial recognition system that can alert the authorities when people stray more than 300 meters away from their home or office. It is going to be deployed in Xinxiang, which is a Muslim oriented border area of China.
The authorities of Xinjiang have been testing a security surveillance project named "alert project" since the beginning of 2017.
This program could predict a possible attack by identifying a suspect via a facial recognition camera. Jim Harper, an anti-terror expert said this when talking about this technology:
"A system like this is obviously well-suited to controlling people,"
Free Case Study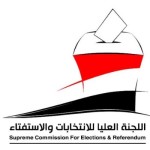 Yemen's Biometric Voter Registration Project
He also added that, "Papers, please' was the symbol of living under tyranny in the past. Now, government officials don't need to ask."
The Chinese government has deployed several security surveillance systems in Xinjiang. Previously, they have experimented with biometric data, smartphone scanners, voice analysis, and compulsory satellite-tracking systems for vehicles.
William Nee, a China campaigner at Amnesty International said that,
"They are combining all of these things to create, essentially, a total police state"
Even the authority started tracking a record number of journalists' entrance into the area. Recently a police has stopped a journalist and told him that his footprints are being tracked every now and then.
People living in this area are not happy  with these high-end technologies being used. It is reported that a exhausted local expressed their feeling by saying that,
"I would prefer to be a Syrian refugee than Chinese."
Nee backed this surveillance system by saying that,
"China does face a real threat from terrorism with all of the people who have gone to Syria and could, potentially, come back."
He also added that,
"People should really pay attention to this because they could easily use the same tools of surveillance elsewhere in China, or for export. A lot of these companies will naturally want to grow their businesses and sell this technology to other authoritarian countries, or even democracies, that are looking for the same tools of control."
Biometric voter registration system