Central Bank of Nigeria Adopts Biometrics Solution to replace ATM Pins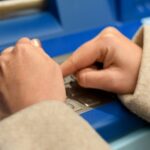 According to a Nigeria Communications Week report , the Central Bank of Nigeria (CBN) is planning to ditch ATM pin codes and replace them with biometrics to streamline and add more security to the process.
The CBN made the announcement at a recent Nigeria Electronic Fraud Forum. Dipo Fatokan, a delegate of the CBN, spoke about the necessity of biometrics to fight bank fraud.
"Your [ATM] PIN and account details are not supposed to be disclosed to a third person," he said, but he also included that some cardholders are illiterate, elderly, or incapable of memorizing the PIN code and might be at risk to share their information to get help with the ATM machine.
Fatokan thinks biometric identification is a logical solution for this problem. As he said, "There is no way you can give your finger to a third party."
Free Case Study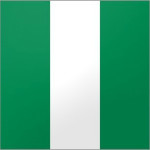 Nigerian NGO Deployed Fingerprint Image Capture Solution for Loan Account Holder Identification
The CBN decided to implement biometrics as they thought it was an essential tool to prevent fraudsters from stealing data from customers of the bank.
The final date isn't confirmed yet for the complete move to biometric identification. The process takes time due to the high costs of the biometric hardware.
"but I am sure we shall get there soon." Fatokan is hopeful on this issue.
Biometric technologies in banking is not unfamiliar territory. Several financial corporations already implemented variant types of biometric modalities to tighten the security. Many large financial corporations chose M2SYS for biometric solutions. Here are some  examples:
        

Grupo Monge, a Costa Rican capital corporation has deployed

CertisID™

for financial service customer identification technology with fingerprint biometrics to secure their micro credit loan system.

Download the Case Study

.

        

Unibank of Haiti has deployed

Hybrid Biometric Platform™

identification technology with fingerprint biometrics from M2SYS with their core banking system to introduce fast, simple and secure branchless banking facilities.

Download the Case Study

.

        

Arig Bank selected the M2SYS

Bio-Plugin™

SDK (Software Development Kit) paired with M2-FuseID™ Smart Fingerprint Reader which has anti-spoofing capabilities and stronger security for biometric banking transactions.

Download the Case Study

.