Biometric Technology For Mobile Applications – Mainstream Adoption Is Right Around The Corner
We stumbled across an article today that caught our eye and got us thinking about biometrics, and it's mainstream application as a security feature for mobile devices.  The article is called "Biometric Security Now A Reality With Bio-Lock Coming To Android Soon."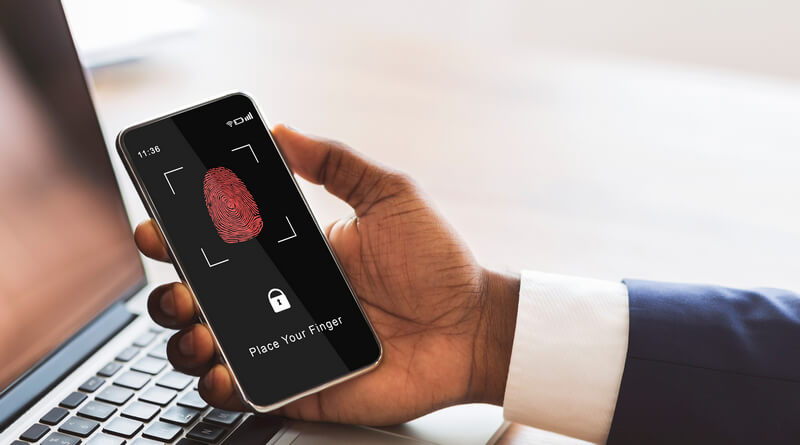 The article describes an innovative new biometric technology application from a company called BluePlanet Apps, which debuted the application recently at the Apps World Conference.  The technology allows a user to incorporate a biometric authentication security feature to their phone or tablet device which requires a valid face or iris scan in order to unlock the device for use.  You also have the option of setting the application to enter a password for access to circumvent biometric authentication.  It's a cutting edge technology and sure to catch on quickly with those consumers who seek to incorporate the highest level security available to safeguard their data and identity.
Our take: The article got us thinking about biometrics in mobile applications.  As you may or may not know, the U.S. actually trails most of the developed world in full scale adaptation of the mobile device as the main tool and resource for electronic communication.
The main driver of biometric authentication for smart phones/tablets is their position to overtake personal computers as the preferred modem of communication and transactions.  Since extremely sensitive transactions are performed on the these devices and they possess multi-faceted functionality, there will be a very pressing need to develop airtight security.  Developing countries will no doubt continue to lead the switch from computers to phones so it is even more important to develop security applications due to their larger number of criminals/hackers and less stringent security measures.  In the U.S., as more individuals ditch their laptops and PC's as the primary electronic communication tool, biometric authentication will become even more integral in safeguarding data and identities to prevent access from criminals/hackers and subsequent exploitation.
The key for the biometrics industry is developing seamless technology for these security interfaces that is reliable and user friendly. While biometrics is arguably the safest and securest method of protecting your data on an electronic device, it has been known to be difficult to use and understand.  We feel that mobile devices provide the perfect opportunity to change the perception of the technology and make it more acceptable to the general public.
What types of biometric authentication do you have on your mobile device?  Does give you an increased level of safety and security that you didn't feel with other security applications?