Biometric, AI Technology to Improve the Transportation System in London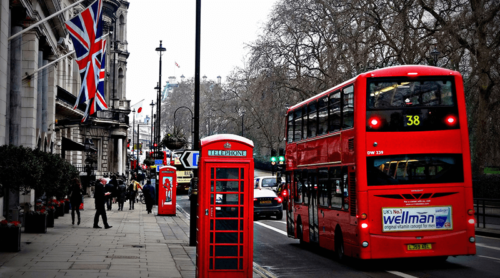 The authorities in London are planning to improve the public transportation system with the help of technology. They are looking for ways that will make the transportation system innovative and environment-friendly.
Londoners have already made a massive change in how they pay to travel on buses and rail networks. They started using their smartphones, contactless debit or credit cards, and Oyster travel card for payment instead of using cash.
Matt Cole, the president of Cubic Transportation Systems which operates the Oyster cards and contactless payment systems, expressed this payment system as 'Sustainable Energy' that helps to increase the efficiency of transit agency operations. If the authorities make public transport networks more efficient and faster then people will start using buses and trains instead of their cars.
The strategy manager of Cubic Transportation Systems, Dave Roat, is hopeful about the usability of Artificial intelligence (AI) in public transport systems. He expressed that, "Artificial intelligence gives us an opportunity to help educate people on the most efficient way to make a journey. And if you make a journey in the most efficient way, using the scarce resources of an urban population, we should be making that journey using less energy and be more efficient."
Roat also discussed deploying face biometric technology in the stations to ease the process of using biometrics for public transport. He expressed that face biometrics could be a vital part of the transportation system, commenting, "Rather than using your Oyster card or your equivalent in whatever city you live in, you could potentially use your face as your token to travel."
Roat said that they are also interested in palm vein biometric technology as it is unique to individuals and people don't have to touch anything like fingerprint technology.
Matt Cole further noted that the intention is to develop a seamless process where passengers don't have to make any physical gesture in order to pay for their trips.
He also understood that due to technology and policy issues, these deployments are still a long way from being implemented.
Sadiq Khan, the mayor of London, wants to make the city greener by generating zero exhaust emissions. As per his plan, the city will have a "fully zero-emission fleet" by 2037.
Source: CNBC