Fujitsu and M2SYS Team Up for Webinar on Biometrics for Time and Attendance in Healthcare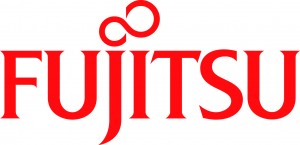 Word is spreading across the workforce management landscape about the benefits of using biometric employee identification for time and attendance. Most notably, biometric technology has proven to:
be a more affordable alternative to expensive wall mounted time clocks
eliminate "buddy punching" resulting in a more productive work force
reduce payroll inflation and payroll error rates
be more secure and efficient than a PIN or ID card
Recently, we teamed up with Fujitsu to offer an educational webinar to our healthcare community about the benefits of palm vein biometric employee identification as a workforce management tool including:
CloudApper Solution Community for UKG
We empower users to customize solutions
When features are needed to enhance UKG solutions, CloudApper is here to help. It's a non-technical toolkit for customizing UKG – easily build anything you want, share it with the community, and help everyone thrive.
Learn More
Top customizations shared by the UKG solution community

Capture time
with QR codes

Capture time
with biometrics

Track
employee tasks

Generate
custom reports

Schedule
employee tasks

Ensure
HR compliance

Send personalized
alerts

Capture time
with geofencing

Build custom
dashboards

Capture
time with NFC

Capture Job transfer
with barcode

Manage HIPAA
compliance
the problems with traditional punch options
introduction to our RightPunch™ PC-based biometric time clock
the architecture and process flow of RightPunch™
advantages of using Fujitsu's palm vein biometric modality
advantages of using biometrics for employee ID
case studies of successful deployments for our RightPunch™ biometric time clock
To view a copy of this webinar, please visit Fujitsu's Web site for more information on their "PalmSecure for Healthcare Webinar Series."