February #biometricchat announced — #Biometrics in Workforce Management – Join us on 02/09 at 11am EST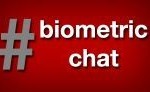 When: February 9, 2012
11:00 am EST, 8:00 am PST, 16:00 pm BST, 17:00 pm (CEST), 23:00 pm (SGT), 0:00 (JST)
Where: tweetchat.com (hashtag #biometricchat)
CloudApper App Community for UKG
We empower users to customize solutions
When features are needed to enhance UKG solutions, CloudApper is here to help. It's a non-technical toolkit for customizing UKG – easily build anything you want, share it with the community, and help everyone thrive.
Learn More
Top customizations shared by the UKG app community

Capture time
with QR codes

Capture time
with biometrics

Track
employee tasks

Generate
custom reports

Schedule
employee tasks

Ensure
HR compliance

Send personalized
alerts

Capture time
with geofencing

Build custom
dashboards

Capture
time with NFC

Track assets
with barcode

Manage HIPAA
compliance
What: Tweet chat on biometrics for employee identification in workforce management
Topics: Advantages of using biometrics, ROI metrics, common misunderstandings of biometrics, future trends
We took a temporary hiatus in January, but we are back in February with a fresh new subject to discuss on the monthly #biometricchat – biometrics in workforce management. Happy to announce that this month's guest for the chat will be Scott Barker, a product marketing manager with Kronos, Inc. (@Kronosinc on Twitter) who will be answering questions about the applications of biometric employee identification in workforce management, specifically:
1. Metrics that businesses can use to measure their ROI after investing in biometric employee identification
2. Common misunderstandings about biometric technology
3. Future trends for biometrics  in workforce management
4. Advantages of using biometrics
Just in case you are interested in participating but are new to Tweet chats, please read this post which outlines the instructions and procedures. We hope that you will join us for the discussion, and please spread the word among your colleagues and friends.
Do you have any questions that you would like to ask Scott? Please send them to: john@m2sys.com or come prepared with your questions, comments and feedback on Thursday, February the ninth at 11am EST.