Webinar Recap – How Palm Vein Biometrics can Help Strengthen PCI and Workforce Management Compliance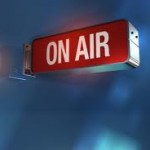 Yesterday, Fujitsu and M2SYS hosted a webinar on how palm vein biometrics can help strengthen PCI and Workforce Management (WFM) Compliance. We discussed some common challenges that PCI and WFM non-compliance create as well as how businesses need to identify technology applications that will help to lower risk and create efficiencies.  In addition, we covered discussed how palm vein biometrics can:
1.  Replace complicated passwords with a palm scan
CloudApper Solution Community for UKG
We empower users to customize solutions
When features are needed to enhance UKG solutions, CloudApper is here to help. It's a non-technical toolkit for customizing UKG – easily build anything you want, share it with the community, and help everyone thrive.
Learn More
Top customizations shared by the UKG solution community

Capture time
with QR codes

Capture time
with biometrics

Track
employee tasks

Generate
custom reports

Schedule
employee tasks

Ensure
HR compliance

Send personalized
alerts

Capture time
with geofencing

Build custom
dashboards

Capture
time with NFC

Capture Job transfer
with barcode

Manage HIPAA
compliance
2.  Increase record storage security
3.  Establish significant cost savings
4.  Stop employee buddy punching
5.  Improve productivity
6.  Create a concrete audit trail
7.  Reduce payroll errors
8.  Strengthen labor law adherence
A copy of the slides are available on SlideShare by clicking here.  If you would like to hear an audio recording of the webinar, please click on the video below: