Topics for April's #biometricchat on Biometric Technology with Zack Martin from Avisian Publications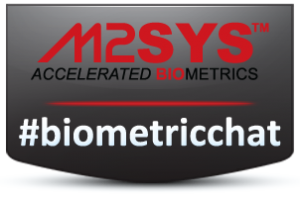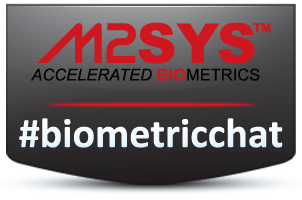 Here are the list of questions that we will cover during our tweet chat on biometric technology April 25th at 11 a.m. EDT (read this post on April's #biometricchat for more details) with Zack Martin from Avisian (@Avisian):
Can you explain how Avisian is structured and what topics your publications cover?
Do you see the biometric technology private sector is growing as fast as the analysts are predicting (by 2017 private sector will be a majority of the biometrics market)?
What do you believe are the biggest obstacles to biometrics becoming an integral part of society to prevent fraud, assure electors are who they claim to be, etc.?
We have seen a lot of consolidation in the biometric technology industry; do you believe that will continue?
How will mobile solutions change the market in the future?
Will the recent experiment with using biometrics for retail payments in France developed by National Security and PayTango's project at Carnegie Mellon ever translate into mainstream use of the technology for the average consumer?

Which biometric modalities currently in testing and additional research and development do you believe stand the best chance to become legitimate hardware solutions in the near future?
The biometric technology chat will take place on April the 25th at 11 am EDT, 8:00 am PST, 16:00 pm BST, 17:00 pm (CEST), 23:00 pm (SGT), 0:00 (JST). Please join us and follow the discussion using tweetchat.com. This site will automatically fill in the chat hashtag at the end of all your tweets, no need to type #biometricchat for each tweet you send.
Don't worry if you can't make the chat on April the 25th. We will be archiving the discussion and posting it here shortly afterwards. If you have any additional questions you would like to ask Zack, please send an email to: marketing @m2sys.com
Thank you and we look forward to seeing you on April's #biometricchat!