How to Introduce a Remote Work Monitoring at your Company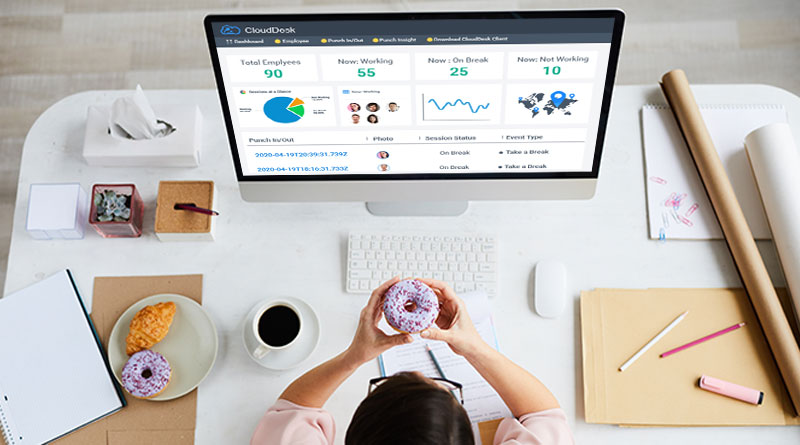 Like many established companies, you may have adopted a remote team to work on specific projects and decided to introduce Remote Monitoring Software. Some areas to consider to ensure a smooth transition when introducing the software: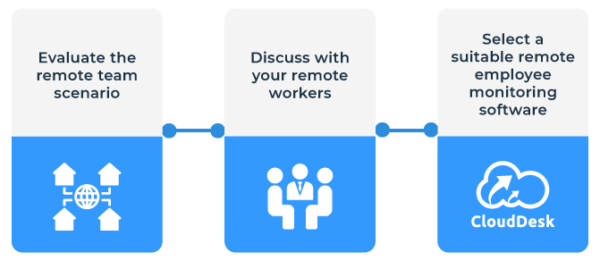 Evaluate the remote team scenario
Before selecting any remote monitoring software, you need to assess the team and identify what areas you want to track. Do you want to track employees for suspicious reasons or for ensuring performance? Or do you want to track for both? Writing down the reasons will help you to select the right software to meet your goals.
Discuss with your employees about remote work monitoring
Introducing team monitoring software can be a sensitive issue for employees. It is recommended that you should be transparent with employees about the reasons for deploying it. Explain to your team how the software will work and what they can expect from it. Assure the team that it won't be used for a lack of trust issues. You also need to clarify that it will help to identify and close time leaks and measure productivity. 
This software will also help to identify employees who might need further training. In the case of introducing remote monitoring software to employees from other countries, it is recommended to seek advice from your legal consultants, as laws vary from country to country.
Select a suitable remote employee monitoring software
When selecting the remote monitoring software, search for software that provides the features you require. Ensure that the software tracks time, as this is the way you and your employees will have proof of work hours and productivity. Aside from the analytical power, you should also look for screenshot options that can be taken in a random or fixed time gap. Features such as integration with certain apps or customization should be a plus point. 
CloudDesk remote employee monitoring software offers all of these features. Considering the cost, simplicity, and time requirement for setting up on the computer, it is the best software available for remote employee monitoring.
Prioritize presentation when introducing the remote work monitoring software to your team. Don't rush when notifying your team about getting the software, rather take some time to explain all the aspects and benefits of this tool. Respect your employees' opinions and discuss any reservations they may have. Click the Contact Us button and we'll help you to deploy the perfect remote employee monitoring software.