The Highs & Lows of Using the Biometric Data in Education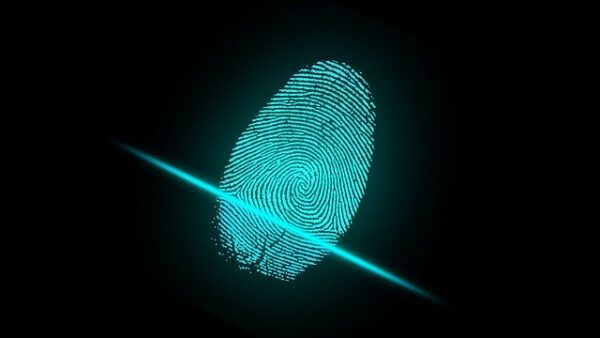 From using fingerprints as verification tokens on mobile phones to facial recognition software as a part of CCTVs, biometric authentication has become a ubiquitous attribute of the modern world.
The recent introduction of this identification technology in the education sector is extensive. These methods vary from finger or hand geometry, behavioral, and other visual biometrics. When done right, all these all have ideal uses in the educational sector.  Schools are identifying this potential to add another layer of protection for students.
For many educational institutions, as well as parents, privacy is a significant concern. When students go online to access educational services, only a few platforms such as EssayPro offer complete data protection. They also offer anonymity as well as confidentiality that students trust. With the looming risk of online confidentiality violations, it is reasonable to necessitate schools to address these misgivings.
However, the right biometric solutions can assure parents of their kids' safety and data privacy.
Below are some considerations for implementing biometrics in education. Let's see how schools are approaching the process.
How can Biometric Enhance the School Environment
1. Efficient Time Management
The Cold Springs School in NJ is to begin their finger-scanning program later this year. The program is meant to keep the lunch buyer's account accurate. All students in the school are in grade 3 or younger, and they tend to forget their PIN for lunch accounts. The school has found a solution. They decided to put in place biometrics so students can lunch even if they do not remember their numbers.
This is an excellent case of how schools can use biometrics to monitor students. The best part is not requiring staff to verify every student personally. The applications could be extended to academic activities as well. Biometrics have the potential to save up to 15 hours to time in an entire school year taking attendance.
As opposed to storing fingerprints, these systems scan an individual's finger every time. It then matches points from template to template. The school assures that the biometric identification is a secure, accurate, non-intrusive, and cost-effective approach. The program currently runs for the third graders only. If successful, it will extend to other grades and district schools.
2. Improved Monitoring and Security Measures
Perhaps the most obvious application of biometrics in education is for security. With biometrics, schools can monitor the students' location the time they leave. Installing biometrics not only in entrances but also in common areas such as cafeterias or libraries is an excellent way to keep track.
However, students are not the only ones for whom biometrics are applicable. Fingerprint checks have been a standard tool for decades in screening new employees. The New York State Education Department conducts strict biometrics-supported criminal background checks. They review applicants and prospective employees of the school district.
Educational institutions can and should take advantage of these measures. It further ensures that the faculty cannot get into schools until adequately vetted.
3. Tracking Integrity and Engagement
Biometric tools can also be used to track the engagement of students and their behavioral problems. Biosensors such as surveillance and cameras are vital in a modern school environment. They are beneficial in identifying whether the school premises are welcoming for the students or not.
This improved accuracy can help in creating personalized learning strategies for all students. The information gives access to teachers on how students are performing. It can also encourage integrity among students as well as teachers.
How Biometrics Pose Privacy Concerns
The potential of biometrics might be substantial. However, that has not wiped out the parents' apprehension about their children's privacy. The majority of the identification techniques in the education system are commoditized, with biometrics at the forefront. The need to adopt new technologies in learning and the privacy issues only add to the challenges.
According to those promoting the technology, biometrics reduce the potential for identity theft. At the same time, they assure complete protection of the information collected. The threat of hacking is not slim under the current circumstances.
There are also concerns that with the data recording. Every discretion will result in controlling children in every way. This might involve faculty domination at different levels. The role of disciplinary politics and the influence of biometrics over these practices is another matter to investigate.
How to Use Biometrics Responsibly
It is certain that the issue of biometric technology in schools is not going to fade soon. What we need are policy changes that enforce the right set of practices. They need to be associated with implementing a biometric system.
Despite all the efforts, the balance between data privacy rights and provider responsibilities is not stricken yet. Parents and students need to be convinced that their personal data are secure. They should also have the right to decide who has access to this information and why.
For parents, these concerns are not unwarranted. With careful and articulate explanations and assurances, schools can focus on using biometrics as a comprehensive solution to keep students safe.