Managing project teams remotely? 6 great tools to help
If you've recently made the transition to leading a remote team, you're probably finding that the tools which worked perfectly well in a centralized office environment are no longer fit for purpose. Maybe it's time to look at some of the great project management tools on the market, especially those designed to help collaboration between colleagues who may be distributed over distance and even time-zones.
What are the special features that you should be looking for in project management software for teams working remotely? 
First of all, ease of access and use.  People should be able to get up to speed without a complicated installation process or training required. 
It should automate and unify as many of the processes related to the projects as possible – this will avoid the need for working across different platforms.
 It should make communications faster and more efficient.  Finally, it should offer interactivity and real-time communication.  
Let's look at 5 of the most useful tools which offer these as standard, to help you lead your remote team to ever-better results.
Overall project management
To simplify your planning, productivity and communication, there are plenty of software options offering all the features you could need. One of the most popular, and user-friendly is monday.com.  Visually, it's clean, bright, and inviting. It offers hundreds of templates to help you with planning and tracking multiple projects, as well as different views for maps, timelines, and kanban boards. It also incorporates time-saving features by allowing you to automate certain repetitive tasks. Finally, Monday.com can be integrated with a host of existing tools including Outlook, MS Team, Slack, Dropbox, Zoom, and Adobe Creative Cloud.  
Another option is Instagantt.  Track data related to deadlines, dependencies, risks, priorities, as well as estimated hours and costs, and summarize these with the Overview feature.  It not only promotes communication between you and the project team but also collaboration between individuals. 

Timekeeping/ budget control 
One of the main responsibilities of a project manager is controlling project payroll costs so they don't spiral out of control.  Keeping within a budget, tracking hours, and planning leaves, are all essentials but can be time-consuming.  Consider using powerful
employee time tracking
software to reduce paperwork and make it easy to forecast project costs.  
The best products allow employees to switch tracking on and off, so maintaining their work/life balance while maintaining their productivity goals.  With a mobile option, you can monitor progress and approve requests wherever you, or your team, maybe. Time-sheets, tracking, and budget control all become easier, with no spreadsheets or endless emails. Giving you more time to support your people and lead them to the results you all want to achieve. 
There are plenty of options, such as Intervals (great for small businesses), and Clicktime (intuitive, interactive, and resource planning tools). Most are available on a per-user, per-month basis, and offer a free trial so you get a feeling for which one suits your needs best.
When you're leading a project team remotely, keeping a feel for the overall mood of the team and their engagement level is more challenging. The annual engagement survey isn't fit for purpose in these fast-moving times.  One-to-ones can be useful but, unless you allocate enough time to hear what's going on for an individual, may focus more on the business at hand. 
More frequent feedback allows you to take action on a timely basis, and address potential issues before they affect morale and impact productivity.   There are plenty of low-cost, mobile-friendly tools on the market, from Chimp-or-Champ to Jive to Movosity.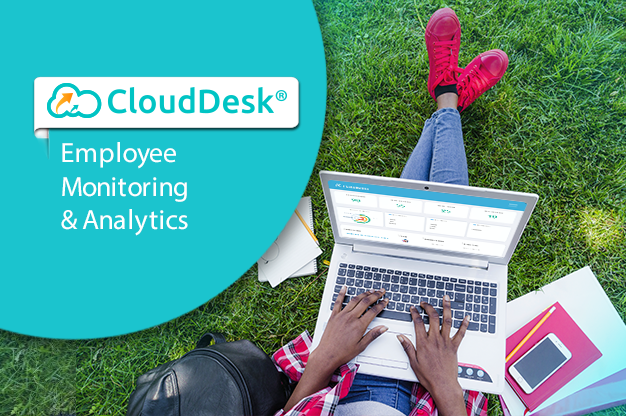 While most software for project management streamlines data sharing, one implication of a workforce using their personal mobile and network is that data may not be as safe as it was previously. A solution that allows easily accessible but secure storage and file sharing are essential for those
working with remote teams
. Yes, documents need to be shared as required, but with controls in place to ensure that data is secure and correctly backed-up. The market leader here is MS OneDrive for Business, followed by Google Drive Enterprise and Dropbox Business, and others. OneDrive is perhaps the natural choice due to the ease of integration with other Microsoft productivity tools.  
Managing a remote project team isn't only about productivity, data, and budget optimization. You're dealing with human beings and
they'll appreciate being valued
and recognized. Bringing an element of gamification and fun into the daily routine will keep the energy levels high, and ensures that the culture and values you want to be expressed in every aspect of the project are kept in sight.  
One of the best and most affordable apps we've seen is Wooboard which allows public peer-to-peer recognition, with colleagues able to join in conversations by commenting and liking. Importantly, it offers you as a leader opportunities to celebrate success and highlight how company values underpin outstanding performance.  
It may not be the top priority, but when a project team is working remotely, productive and professional meetings are a must-have. It may have been a novelty for a while, but by now we're all over trying to make calls and contribute to discussions, with the noise of kids, pets ( or street noises when we're outside), distracting from the business at hand.  Having to mute and unmute is yourself until peace is restored is just not professional, especially when dealing with clients and external stakeholders. 
Investing in
a noise-canceling app
for your team will remove unwanted sounds from speakers and microphones, with a cost starting from $5 per user per month. 
Summary
Leaders managing a remote team face a set of unique challenges. Optimizing collaboration and communication; keeping project team members highly engaged and productive; planning your budget allocation and controlling costs.  By integrating one or more of the new generation of productivity tools you'll streamline processes, make the workspace more enjoyable, and ensure your projects move smoothly towards the finishing line.