Body Language Biometrics Replaces Passwords for Online Classes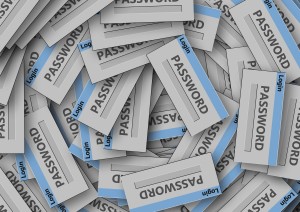 This post comes from the writing team at National Real Estate Learning who provides real estate online courses. They have developed online and resource material to help people every step of the online training when they are looking to commence a real estate career.
As reports of stolen ID codes like social security and credit card numbers show, relying on combinations of letters and numbers to secure online accounts is not entirely foolproof. The situation is no different when it comes to online education. With this form of schooling, stronger online identity verification is needed to counteract academic deception and hamper the added problem of financial fraud. To meet these demands, biometric technology is being increasingly deployed to thwart the threats.
Personal Recognition

Biometric technology basically relies on various characteristics unique to each individual to confirm their identity. Although fingerprint and iris recognition are available, the mouse, keyboard, microphone, or built-in webcam that are normally part of the personal computer are all that's required for successful biometric identification in an online educational setting. Biometrics can be divided into either passive or dynamic verification. A passive approach depends on a person's physical features to make a positive online identity verification. Dynamic biometrics, though, rely on actions like handwriting or speaking to make distinctions.
Seeing and Hearing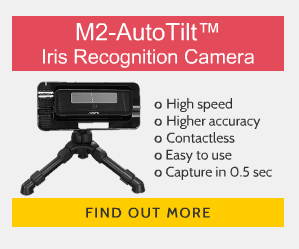 Webcams are already heavily used for online schooling through a passive method called proctoring. This simply refers to the online course instructor having visual access to the students to positively ID them. A human witness is still better than visual recognition software, but this approach is cumbersome and time consuming. It also forces the teacher to restrict the classes to specific times. Recently, Facebook and other companies have announced testing facial recognition software that's nearly as accurate as human judgement. Because the face offers complexity with three-dimensional depth, it would be nearly impossible to deceive a facial recognition ID verifier. Voice identification is used in other settings, and the microphone on a computer make this dynamic biometric technology that examines a person's vocal tones and speech patterns when reciting a predetermined phrase a possibility in online education.
Unique Movements

The computer keyboard and mouse have lately proved effective for dynamic biometrics. The strategy is to have a student enter a password or their name through either device while software observes their individual idiosyncrasies in the process. With the mouse, this is basically the technique used by autograph experts to determine the legitimacy of a signature by studying movements and pressure points. As touchscreens become more ubiquitous, this technology can be applied to them as well. Likewise, keyboards also reveal individual differences in typing behavior. The downside, though, is that muscle cramps, perspiration, and varying keyboard and mouse sizes can throw things off.

The Right Student

Studies conducted on the accuracy of these different verification technologies indicate that combining two or more techniques produces the best results. This could be as simple as using a mouse to write a secret password. Since biometric identifiers are much harder to copy than passcodes while being easy to repeatedly collect, they provide a powerful safeguard against test cheating while also preventing financial aid fraud like when one person pretends to be several students in order to apply for multiple loans.