Biometric Identification Management and the Department of Defense
The following is a guest post written by Russel Cooke.
Observe any human being and the attributes that make us unique. The measurement and analysis of physical characteristics as a means of identification has always been easy to imagine and to some extent, easy to implement - as long as the user was resigned to the fact that the method of verification was qualitative and not quantitative. Even with this limitation, the technology could be used quite broadly as a way of developing an educated guess as to who someone was. It's that quantitative measure of certainty that becomes the breakthrough which dramatically advances the technology and makes it indispensable as a tool for security and investigation.
The journey to achieving quantitative and automated biometrics developed into a specialized knowledge base which later became it's own branch of scientific research. The list of attributes from which biometrics could be measured expanded to include one's signature, palm, hand geometry, fingerprint, face, vascular pattern, speech, iris, and DNA from multiple sources on the body.
It's the Department of Defense, sometimes working in collaboration with the FBI and other agencies, that made intense and concerted efforts to bring this technology to fruition.
Biometrics Milestones:
In 1993 the Department of Defense initiates the Face Recognition Technology program known as FERET. It was sponsored through 1997 by the Defense Advanced Research Products Agency (DARPA) and the DoD Counterdrug Technology Development Program Office in an effort to encourage the development of face recognition algorithms and technology. During that same period, both military and civilian advancements in biometrics were made:
Development of an iris prototype unit begins
FacE REcognition Technology (FERET) program is initiated
First iris recognition algorithm is patented (US5291560 A)
Integrated Automated Fingerprint Identification System (IAFIS) competition is held
Palm System is benchmarked
INSPASS is implemented
Iris prototype becomes available as a commercial product
Hand geometry is implemented at the Olympic Games
NIST begins hosting annual speaker recognition evaluations
In 2004, there was a flurry of activity, as many of the advancement made during the 1990's matured and could be put to use. In that year, the Department of Defense implements the Automated Biometric Identification System (ABIS).  Designed to improve the US Government's ability to track and identify national security threats, the system included methods of collecting and storing fingerprint, mug shot, voice, iris, and DNA data from enemy combatants, captured insurgents, and various persons of interest. Also in that year, a presidential directive calls for mandatory identification card for all federal employees and contractors and a palm print database is deployed in the US.
The implementation of biometrics has been increasingly active, if not especially overt. In the case of facial recognition, the technology is software-based, and can be adapted to cameras that have already been installed.
On the Horizon: Some of the technologies under development include "Field-Deployable Rapid DNA Analysis" and international collaborations for automated biometric upgrades. Adaptations of ("soft biometrics") to social media (for example) are also receiving attention as part of the next generation of biometric technologies. This includes ear recognition, which is now being considered by some to be more effective than facial recognition.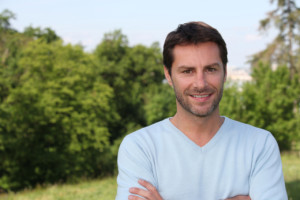 Russel Cooke is a journalist and business consultant. His fascination with technology often leads him away from his business, and he considers writing about it as a passion. You can follow him on Twitter @RusselCooke2.