8 Tech Tools One Needs To Be More Productive When Working Remotely
The post-COVID work scenario is quite different if one compares it with the previous, traditional way of working. Amid the ongoing times, things have drastically changed, from work setups becoming remote to education being taken online. 
When it comes to working remotely, most companies across the globe have adopted a hybrid model where the workforces work remotely on some days and physically in-office on others. According to a study by Ladders' Data Scientists, remote work opportunities are expected to grow multifold by 2023, standing at over 15% today.
The Move Towards Working Remotely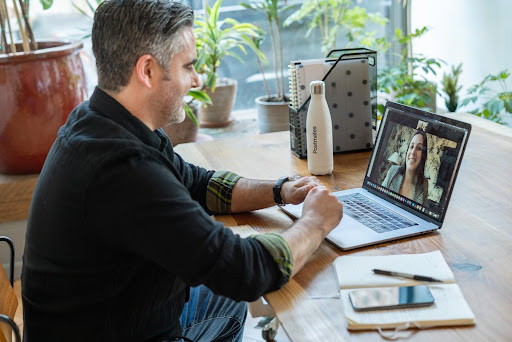 Image Source: Photo by LinkedIn Sales Solutions on Unsplash
Therefore, companies are moving towards remote work for its numerous
benefits, some being – better time management, lesser commuting, saved
finances, and the best being, working in a cozy and safe environment of
one's home. Companies have also started to hire virtual assistants for
better work management.
The Internet has made working remotely apparently easier. With a good
connection, any job can be done, from sending follow-up emails and
conducting a video conference to publish a blog or setting up the
workflow.
Nonetheless, the remote work culture has its challenges. For example, when one works in a remote team, the onboarding process, day-to-day administration, and employee motivation; all seem to be distinct from when one works in an office setup. 
Project managers and team leaders often find themselves chasing their teams to make them more productive. But unfortunately, when working remotely, it gets hard for both the employee and the employer to remain productive throughout their working hours. 
A remotely working employee must perform well and needs to be more productive, efficient, and organized in every scenario, anywhere, and anytime. As a result, companies have started using tools to help their employees become more productive during their work hours to overcome these challenges.
Nonetheless, modern-day work culture is complex. Despite technological advancements, there are still obstacles to overcome, such as balancing work with a completely new environment and the topsy-turvy life at home. Further, productive employees form the foundation of a growing business, and measuring employee productivity enables enterprises to improve their current shortcomings.
To help all remote workers choose the best tools for working remotely and increasing their productivity and collaboration skills, the top 8 tools are ideal for enhancing their performance.
Top 8 Tools To Boost Workforce Productivity
Google Workspace
Google Workspace is a robust cloud suite designed by Google to manage everyday business issues better and help enhance workforce productivity. Businesses can practice streamlined working with video conferencing, chatting, and other productivity-enhancing applications. 
With its intuitive design and familiarity among the masses, the Suite enables seamless collaboration, topped with reductions in the number of meetings to be taken and means to provide feedback from anywhere.
The Suite has transformed the corporate world by increasing productivity and lowering expenses for more than five million paying companies. 
Organizations use its applications to manage their operations, engage with clients, coordinate communication and collaboration, and expand their businesses, given its simplicity and multi-functionality.
Slack
Slack, a real-time collaboration tool, helps organizations build custom workflows and integrate their existing software into it for employees to work efficiently and not juggle among numerous software. The tool speeds up work by offering real-time communication and reducing constricted processes and time-consuming meetings. 
According to studies by Slack, it reduces email usage by a vast 32%, which can help teams focus more on their work with lesser distractions. Additionally, an employee can deliver comparatively more accurate solutions faster with cross-departmental communication.
CloudDesk
The CloudDesk Remote Productivity Monitoring Software for employees is a brilliant tool to track employee performances and generate detailed reports on employees' working hours – categorizing them into productive hours, breaks, meetings, and idle times.
The software can be distinguished from other productivity tracking tools and stands out among the rest because of its features that aim to provide insights into employees WITHOUT the following:
Spy/Stealth Mode

Video Recording

Audio Recording

Password Capturing

Remote desktop Access
Using this software, companies are forming a two-way trust – informing managers about their employees' performances and giving employees the satisfaction that every working hour is being documented and no company politics can affect their performance review.
Nectar
Boosting employee productivity does not simply depend on performance and work progress. It also depends on recognition and reward. When employees are reinforced with an appreciation for their outstanding performance, they tend to get incentivized and work even harder than before.
Nectar's 360 Recognition Platform does precisely the same. Seamlessly connect Nectar with an organization's collaboration tools, such as Slack, and promote top-down and peer-to-peer recognition, along with exciting rewards and calendarized milestones.
ProofHub
ProofHub is an ultimate project management platform with many extensible capabilities to meet the ever-growing operational requirements. The concept behind this application is simple and intuitive – it attempts to enable project managers and remote employees to communicate more effectively and help them efficiently manage all aspects of the project.
It clearly illustrates how assets are used and how projects are performing so that inconsistencies in the project can be eliminated. As a result, ProofHub is an excellent tool for enhancing productivity in a company by attractively displaying crucial project information.
Asana
Delegating and monitoring projects in Asana allows users to witness how their daily work contributes to the team's objectives. Additionally, team members can plan ahead and appropriately allocate their time to accomplish their deadlines.
Users can schedule activities on Asana in many ways, including a list, a Kanban board, a timeline, or a calendar. That is how individuals and their teammates can precisely know where they are heading and how they will get there.
On this platform, one can create templates for recurring processes or launches, use a task manager to make their to-do's, and eliminate any duplication of their efforts by ensuring everybody knows who did what and when.
Evernote
Evernote is the perfect tool to keep crucial day-to-day information handy. These notes automatically sync with all the existing devices and include not just text but also audio, scanned documents, PDFs, and images.
Through this tool, one can bring their notes, schedules, and projects together in one place and get things done quickly and more efficiently. For example, hitting a deadline becomes more accessible as one can create and assign tasks to themselves inside these notes with due dates and reminder alerts so that they do not miss anything important.
Forest
One thing that is extremely hard during remote working is 'Focus.' To stay focused amid daily tasks sometimes becomes much pressure. Forest is an application that individuals can use to concentrate better on their daily tasks. For example, one has to plant a tree virtually when they start a task, and as long as they focus on their tasks, the tree keeps on growing.
Once someone leaves the app, the tree dies, like how one's concentration does. The application not only plants virtual trees, but the Forest team collaborates with Trees for the Future, a legitimate group that plants trees in the real world. 
The Forest team donates to their partner and creates planting orders when its customers use the virtual currency they earned in Forest to plant real trees.
On A Concluding Note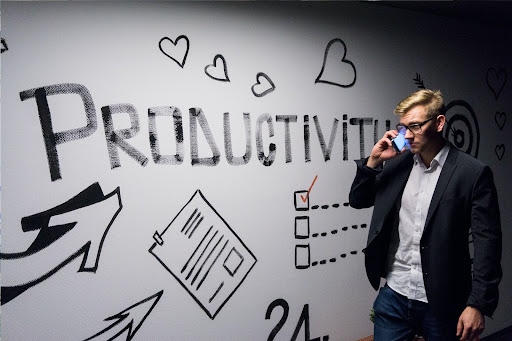 Image Source: Photo by Andreas Klassen on Unsplash
There is no "one-stop application" to boost productivity or manage efficiency when one is working remotely. Therefore, it is essential to update the most advanced technologies for a remote team constantly.
CloudDesk by M2SYS is the perfect example of a tool that offers everything — when it comes to improving employee productivity and yet, offering employees more flexibility.
This tool offers employee activity statistics based on employees' time tracking reports, screenshot capture, web/app usage, activity monitoring, engagement checking, and daily activity behavior trends, enabling the management to govern the business process better. 
Even if a company ever wishes to hire remote assistants, it would easily be able to track their working hours or how many hours they devote to unproductive or useless activities. Using this data, the organization can better and more efficiently monitor their team's productivity. 
The critical part here is that we are not binding the employees, and these daily check-ups should be more transparent and open. The employees should be aware that they are being monitored.
Invest in this software to maintain a remote team that is cohesive, efficient, and committed to long-term success.  As organizations move toward remote working, it is also essential that the teams' privacy or work-life balance is not maintained.