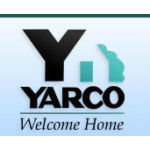 Yarco Company, Inc. a US based full-service, multi-family real estate firm choose our RightPunch™ finger vein biometric time clock solution to utilize their web-based UKG/Kronos system to record and manage their time and attendance for nearly 1,000 employees through vascular biometrics. They have a finger vein reader installed at each one of their apartment communities, for a total of 100 scanners. The advantage of utilizing RightPunch™ biometric technology from M2SYS is that their users only need to scan using a vascular biometric device in order to provide Yarco with the necessary information to process their payroll. What was once a multi-step, time consuming, unsecure process was transformed into a quick, efficient, and accurate payroll system.
Please enter the following information, we will give you
the download link of your required case study.
Please enter the following information