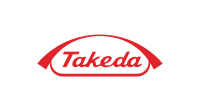 Takeda's main challenge was implementing a complete biometric identification solution for patients and blood donors that would identify patients and restrict professional and proxy donors from blood donation. The goal was to control unregulated blood donation to ensure patient safety by establishing a biometric solution that helped maintain a full medical history for donors. Takeda sought to implement a secure and accurate method to identify both patients and blood donors to streamline their blood collection process.
Please enter the following information, we will give you
the download link of your required case study.
Please enter the following information