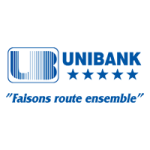 In 2014, Unibank narrowed its search for a technology to expand their remote network and they chose to implement Hybrid Biometric Platform™ identification technology with fingerprint biometrics from M2SYS with their core banking system to introduce fast, simple and secure branchless banking facilities. The secured biometric banking system helps Unibank to expand its broad customer base throughout the country and provides millions of Haitians the ability to make transactions from anywhere within the country through biometric enabled debit/credit cards that requires secure fingerprint authentication within their ATM network.
Please enter the following information, we will give you
the download link of your required case study on
biometric bank account holder identification system.
Please enter the following information