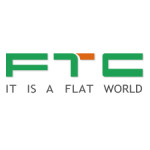 Flat World Technologies selected our M2-IrisAccess™ system paired with the iCAM7000 standalone iris access control series for 4 different access points with the capability to enroll up to 1,500 employees in their database. The iris access control system helps to ensure higher data security and tighter access control for preventing unauthorized entry into their data centers.centers.
Please enter the following information, we will give you
the download link of your required case study.
Please enter the following information