Best Biometric SDK for Accurate and Reliable Identity Management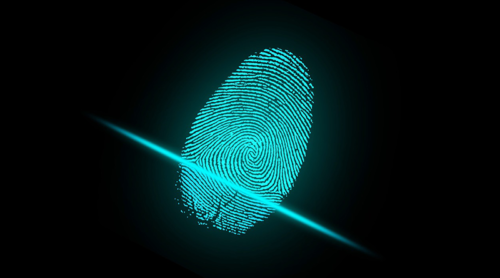 Biometrics is a term related to only science fiction movies, novels or highly specialized security service providers in forensics, law enforcement, etc. Now biometric technology has come out of the sci-fi books and became an integral part of our daily lives. It has progressed significantly. Adoption of the technology by many governments across the globe gave other organizations confidence to implement. In many countries, public as well as private sectors are using the application for the primary identification method to identify its people whether he/she is a citizen, an employee or a visitor. The application of biometric technology can be seen in a passport, national ID, employee attendance, visitor identification & tracking; even in mobile phones.
Biometric SDK
Biometric SDK  (Biometric Software Development Kit) is a set of tools that can be used to develop a biometric security system for applications that support different platforms and languages. Biometrics Security Systems use three components: 1. A Biometric Hardware, 2. A Biometric Database or Matching Engine & 3. A Biometric SDK. To find the best biometric SDK available in the market, you have to look for two things:
Free Case Study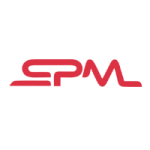 Finger Vein Biometrics for Accurate Time and Attendance
One that can integrate seamlessly
Client software plays as a medium to interact between hardware and computer. Many tech companies develop biometric SDK (software development kit) for accurate and reliable identity management. Companies then hire programmers or developers to work on these software development kits and integrate them within their biometric identification system. If a company is to develop a biometric software from scratch it would take months even years. So these tech companies create these biometric SDK for the developers or programmers to use.
Eliminates programming language barrier
Programmers and developers within a company as per their need seek for various programming language supported by biometric SDK solution. An organization can use PHP language or Java language as the main programming language to develop their system. Not all biometric solutions support PHP or Java programming language, or they can be expensive, complex in usability. To overcome these issues M2SYS Technology comes up with an innovation to help those in crisis developers and programmers.
Bio-Plugin – Industry Best Biometric SDK
Bio-Plugin is the best biometric SDK available in the market today for accurate and reliable identity management. This groundbreaking innovation credits the programmers and developers to rapidly integrate biometric software for identification. It is a multi-modal SDK so it supports fingerprint, finger vein, palm vein, or any other kind of biometric identifications. Bio-Plugin SDK solutions don't require high-level development work but give you the top level identity management solution. It saves a lot of your time and money which once required to develop a biometric identification system.
By using the industries best biometric SDK – Bio-Plugin, you can utilize any of the following forms of biometrics:

Key Features of Bio-Plugin
Highly scalable,

Windows & Web applications compatible,

Fast integration,

Uses compression algorithm to save storages,

Supports database including MS SQL Server, MySQL, Access, Oracle 9i, Informix, DB2, etc.,

Includes 1:1 and/or 1: N biometric verification software,

Match 100 million fingerprints/sec and up to 30 million iris templates/sec in a single server,

Provided with sample code for many development environments,

Built-in support for segmented database searching.
Benefits of Bio-Plugin
Integrate a complete biometrics system in a few hours

No system dependencies between host and biometrics software (you do not have to compile your software)

Avoid burdensome internal development and ongoing support requirements

Remain focused on core competencies

Includes biometric verification (1:1) and robust identification (1: N) software

Interfaces with Hybrid Biometric Platform™

Easily mix-and-match biometric modalities and devices without additional programming

Simple, affordable licensing model

Algorithms developed by experienced M2SYS U.S. based scientific engineering team

Global support infrastructure
Bio-Plugin is the best biometric SDK in the market right now. Based on your expertise and requirements, you can choose the solution with confidence as our technology is deployed in over 100 countries. Let us know if you have any questions. Contact our knowledgeable sales consultants about our identity management technology. We have over 17 years of experience in biometrics & identity management.