Hamad International Airport Reveals Biometrics Plan
Don't be surprised if your passport remain unused when passing through the Hamad International Airport (HIA) boarding, because they are going to adopt biometric face verification soon on the platform.
Hamad International Airport (HIA), the international airport of Qatar has planned to implement biometric and other emerging technologies including robots, blockchain, augmented reality (AR) and virtual reality (VR) etc. to achieve their vision of "Smart Airport".
Based on what public knows, HIA's key plan is to advance HIA's initiative to implement seamless biometric identity management across all key passenger service points. More specifically, the HIA has a desire to completely upgrade the passengers experience in airport by reducing the lengthy verification process. We really hope this changes everything and make passenger flow becomes like CLEAR program in USA.
Suhail Kadri, the Vice President Information Technology, Hamad International Airport said that the implementation of biometric technology will help to enable us to become a fully digital airport. Today, passengers departing from HIA have to show their boarding pass and/or passport at multiple touch-points but the use of facial recognition technology will remove the need to present physical documents. – If HIA select wrong vendor or implement wrong process, this project will be doomed like many other before them – Please don't mess up.
Kadri added that, "Once you've registered the first contact at the airport, from then onwards all you need to do is show your face at check-in, self-bag drop, pre-border control, immigration and ultimately at the boarding gate". – sounds like our RightPatient, the biometric patient ID initiative. With RightPatient, once patients are registered, they will never have to show any ID for admission or any procedure in the hospital. AWESOME.
"This, if you imagine, will completely transform how you experience the airport today."
"Your face becomes your passport."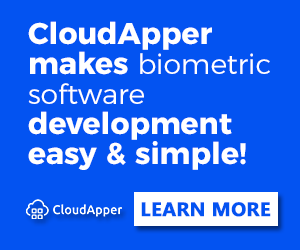 e-gate project in Australia also were motivated by eliminating paper passports. They would be the first country who implements touchless biometric scanning at every international checking points to advance its current "Seamless Traveler" program. It's a two step verification, at first the system will check if you are eligible or not, then facial recognition technology will be used to process passengers using ePassports.
Read How Biometric SmartGates Improve Border Security and Airport Efficiency
Biometrics in middle east is really hot! Besides many awesome projects, M2SYS also provided single sign on solution to the Dubai immigration system. Airports are the first border control solutions we are observing, but as time goes and network becomes stable, we will witness major surge of biometric adoption – can't wait!!!