Vodaphone in UK Using M2SYS Hybrid Biometric Platform & Palm Vein Biometrics at Summer Festivals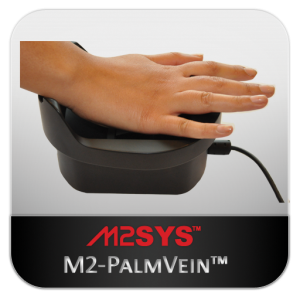 We were happy to hear that Vodaphone in the UK has successfully implemented the M2SYS Hybrid Biometric Platform biometric identification technology with palm vein recognition for their mobile phone VIP recharging trucks that travel to festivals throughout the year. You can read more about the deployment on the Vodaphone UK blog. According to the blogpost, in prior years:
"…we used photos of phone owners and barcoded wristbands, but wristbands get lost, faces need a human to make a judgement call on identity and we think we can do things better with the help of some cutting-edge technology. That's why this summer's outing will see our truck packing infrared Palm Vein Readers."
In an effort to boost security, cut wait times, and increase convenience, Vodaphone incorporated the palm vein biometrics check-in with our Hybrid Biometric Platform recognition technology. As the blog post explains, the palm vein reader:
" …works if your hands are pristine, grubby or even soaking wet…"
Festival-goers (who have a tendency to dirty their hands in the midst of enjoying the music and festivities) can rest assured that relying on their palm vein biometrics for identification is safe, reliable, and won't mean they have to sacrifice their fun by keeping clean. Congratulations to the team at Vodaphone for their innovative use of palm vein biometrics technology and the cell phone charging service they provide.