July #biometricchat Welcomes @Steria to Discuss Recent European Biometrics Survey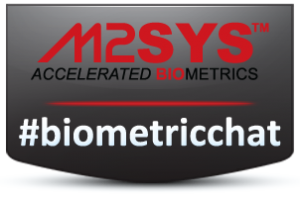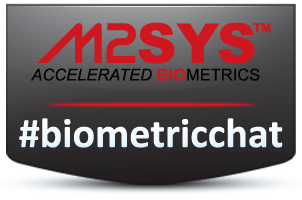 When: July 25, 2013 11:00 am EST, 8:00 am PST, 16:00 pm BST, 17:00 pm (CEST), 23:00 pm (SGT), 0:00 (JST)
Where: tweetchat.com (hashtag #biometricchat)
What: Tweet chat on biometrics industry 

Topics: Results of recent European biometric public acceptance survey, the convenience vs. security of biometrics, USA vs. European view of how biometrics impacts privacy and civil liberties, "passive" biometrics, how vendors can advance public education of biometrics, viability of new biometric modalities
We are pleased to announce that Steria Group  (@Steria) will be the next guest on #biometricchat, July the 25th from 11 a.m – 12 p.m. EDT, 5 p.m. to 6 p.m. CEST. Steria Group will be discussing the results of a recent European survey on biometric technology they conducted which revealed that although many support the use of biometrics for criminal identification and for use in passports and identity cards, less than half of those surveyed were amenable to using the technology to replace personal identification numbers (PINs) in banking.
Here is your chance to hear more about the conclusions of the survey and join the conversation about Europe's acceptance of biometric identification technology, plus what factors may cause public apprehension about using biometrics for financial services.
We will post a full list of the topics and questions here on this blog early next week. Have a question that you would like to ask Steria? Drop us an email at marketing@m2sys.com and we will try and include that in the discussion. Please help us to spread the word about July's #biometricchat tweet chat and please mark your calendar to save the date!