U.S. Vision Adopts RightPunch™ Biometric Time Clock to Increase Workforce Optimization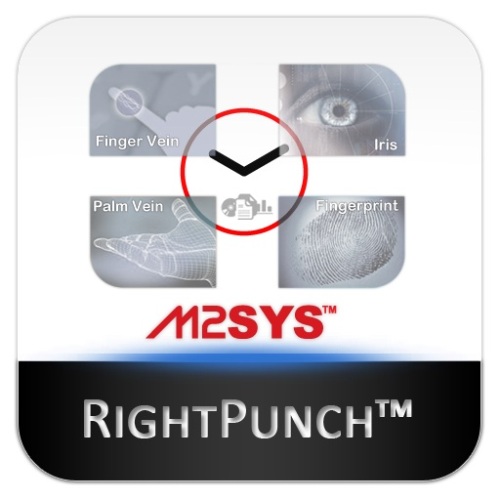 We are happy to announce today that U.S. Vision has adopted our RightPunch™ PC-based biometric time clock to help increase workforce optimization by; eliminating buddy punching, strengthening labor tracking, establishing a concrete audit trail, and reducing payroll inflation. Seamlessly interfacing with U.S. Vision's existing Kronos timekeeping software and supporting multiple languages, RightPunch™ allows employees to clock in and out through fingerprint biometric authentication to help optimize labor tacking performance. The biometric time clock also supports offline punch storage and schedule enforcement in addition to alterate punch submission tools like personal identification number (PIN) entry.
RightPunch™ is now installed on servers at each of U.S. Vision's over 700 locations throughout the country which connect to the M2SYS Central Data Management System (CDMS) that synchronizes data like biometric templates and employee schedules between site locations. All an employee has to do is scan their finger on a biometric hardware device and their timestamp is recorded then automatically reconciled with Kronos' Workforce Timekeeper software.
CloudApper App Community for UKG
We empower users to customize solutions
When features are needed to enhance UKG solutions, CloudApper is here to help. It's a non-technical toolkit for customizing UKG – easily build anything you want, share it with the community, and help everyone thrive.
Learn More
Top customizations shared by the UKG app community

Capture time
with QR codes

Capture time
with biometrics

Track
employee tasks

Generate
custom reports

Schedule
employee tasks

Ensure
HR compliance

Send personalized
alerts

Capture time
with geofencing

Build custom
dashboards

Capture
time with NFC

Capture Job transfer
with barcode

Manage HIPAA
compliance
Affordable Biometric Time Clock Software
U.S. Vision CFO Carmen Nepa is pleased with the decision to invest in the RigthPunch™ PC-based biometric time clock to help boost employee accountability and productivity.  Reducing payroll inflation to achieve lower labor costs is an important initiative for U.S. Vision. The afforable, flexible PC-based RightPunch™ biometric time clock fits perfectly in the U.S. Vision strategy to ensure compliance with labor tracking laws.
For a link to the full release, please visit the M2SYS Technology press room by clicking here.