Efficient Biometric Patient Identification System Installations Should Require Minimal IT FTE's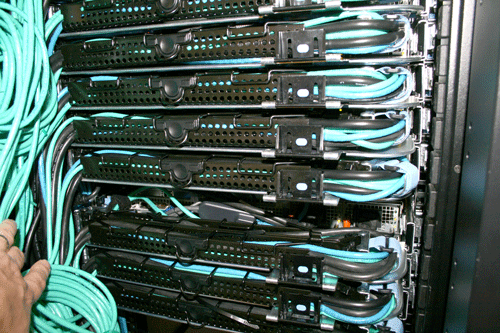 Chances are, if you are the Director of IT or work for a hospital IT department, just about the last thing you want to hear from the C-level is that another IT project is forthcoming. With the explosion of healthcare IT applications and interfaces (all requiring direct support and monitoring from IT staff) permeating the industry landscape, personnel is stretched thin and working harder than ever to help the industry transition to a more modernized, efficient entity.
So when you hear that your hospital is adopting a biometric patient identification system to help increase patient safety, eliminate duplicates and overlays, prevent healthcare fraud, lower hospital liabilities, and establish a concrete audit trail, you may groan that another IT project is just about the last thing your department needs. You may think that installation, configuration, and training on the healthcare biometrics system will require a significant amount of IT full time equivalents (FTE's) to bring the system online and make it fully functional.
In actuality, minimal hospital IT resources are required to complete most installations. Efficient biometric patient identification deployments simply require IT staff to set up a demo machine in a remote environment so that the healthcare IT vendor can access the demo machine, install software, and configure the interface. A hospital provides IT resource assistance for help with remote login connectivity issues only if needed and should not need to perform any code or database level integration.
When evaluating biometric patient identification solutions, be sure to ask if the vendor provides their own middleware technology to facilitate the interface with your hospital's EHR software application and if any code or database level integration is required. The use of biometrics for patient identification is an important tool to help protect patient safety and should be a seamless integration with a medical facility's EHR software, not a burden on IT staff that requires a significant FTE investment.
What are your perceptions or actual experience on the amount of resources required to install biometric patient identification systems?