The Potential of Biometric Patient Identification to Identify "Mystery" Patients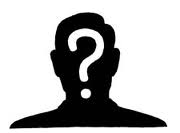 A sad and curious story out of Nigeria caught our attention about the value of using biometric identification to ID anonymous patients. Nigerian police recently discovered a number of dead bodies floating  in the Amansea river and are having difficulties establishing their identities. It seems that despite the government's public pleas to help explain the mystery behind the bodies and their identities, no one has stepped forward to help with the case.
In a recent article published by the Web site allfrica.com, a journalist expressed frustration at the Nigerian government for not cross checking the victim's fingerprints against one of three possible federal biometric databases:
Independent National Electoral Commission, INEC, from the registrations for the 2011 elections
Federal Road Safety Commission, FRSC, keeps data, with finger prints of driver's licence holders, some of the dead could be registered drivers
All mobile telephone operators have a database of almost all their subscribers, some of them should have telephones
After all, the Nigerian government has embraced the use of biometric identification for a number of initiatives including voter registration, mobile telephone SIM Card distribution, and drivers license registration so why shouldn't they leverage those databases to help identify these victims? While the answer to that question is open to speculation,  it is clear that the potential of biometrics to help identify anonymous patients or criminal victims is growing globally and the technology could help to unlock identification mysteries that continue to plague healthcare providers and law enforcement all around the world. Logistically, mobile biometric patient identification systems are sprouting up across the healthcare landscape as a COW (computer on wheels) or WOW (workstation on wheels) staple to help quickly and efficiently identify patients bedside, even if they are unconscious.
In healthcare, one of the most frustrating aspects of both ambulatory and inpatient care is the inability to identify a patient and subsequently provide the most effective and safe treatment available. When unidentified trauma patients arrive at a hospital for care without the ability to be identified, hospital risk skyrockets as they provide care essentially blindfolded because of the inability to access a medical record to review patient history and check for medication or treatment conditions, or perhaps potentially fatal allergic reactions. Using biometrics for patient identification allows healthcare facilities to maintain an up to date and accurate master patient index (MPI) with accurate identities that can help to positively identify patients, link them to the proper electronic medical record, and provide safe and effective healthcare.
As more healthcare facilities establish and/or join Health Information Exchanges (HIEs) or Integrated Delivery Networks (IDNs), the potential for biometric patient identification systems to offer even more value increases significantly through intelligent information exchange and the ability to fill in identification gaps otherwise unattainable in the absence of a common patient identifier.
As the perils of anonymous patients continue to negatively affect the healthcare industry, biometric patient identification systems are starting to gain traction as a viable technology that can prevent unnecessary risks and help deliver safe, effective patient care.
Have you had any experience with feeling helpless to identify an anonymous patient? Share your story with us in the comments section below.