RightPatient™ Biometric Patient Identification AHIMA Conference Review and Winner of our Visa Gift Card Giveaway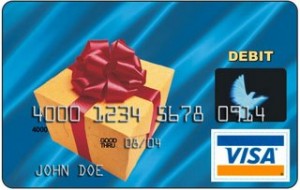 M2SYS recently attended the American Health Information Management Association's (AHIMA) trade show in Chicago to meet attendees, discuss their patient identification issues and challenges, and demonstrate RightPatient™, our multi-biometric patient identification system which supports fingerprint, finger vein, palm vein, and facial recognition. Using biometrics as the patient identifier with RightPatient™ enables healthcare organizations to prevent duplicate medical records and eliminate fraud while improving patient safety. Many attendees were searching for technological solutions to help eliminate duplicate medical records and eliminate fraud at the point of service, prompting them to stop by and see firsthand how:
RightPatient™ has the capability to search the entire master patient index (MPI) for duplicates at the point of enrollment which is the only true to prevent duplicates and eliminate fraud
RightPatient™ supports multiple biometric modalities and devices ensuring that medical facilities aren't locked into a single device and have the flexibility to leverage the best biometric technologies as they continue to evolve
Hospitals and medical facilities can easily scale RightPatient™ for use across a health information exchange (HIE) and integrated delivery networks (IDNs) to ensure clean medical records
RightPatient™ easily interfaces with any EHR/EMR software eliminating the need to utilize or maintain separate biometric patient identification software
We were overwhelmed at the positive response to our RightPatient™ biometric patient identification solution and happy to have the opportunity to educate attendees on the values and merits of iris biometrics which we believe is the ideal solution for identifying patients in healthcare.
During the conference, we asked attendees to submit their business cards for a chance to win a Visa gift card and we are happy to announce that Allison Adams from  Wellstar Health System is our winner! Congratulations Allison and thank you to all who entered the contest and stopped by our booth to say hello. Stay tuned to our blog for more information on biometric identification technology and how it impacts the world around us.