Topics for March's #biometricchat with Cyrille Bataller from Accenture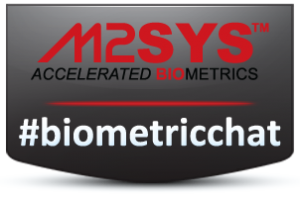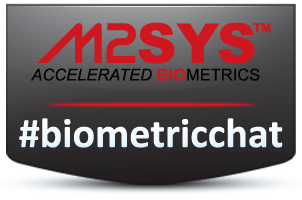 Here are the list of questions that we will cover in our tweet chat on large biometric technology deployments (read this post on March's #biometricchat for details) with Cyrille Bataller (@CyrilleBataller) from Accenture (@Accenture):
How essential are multiple biometrics for accurate identification on ultra-large reference databases? What are the mechanisms used for multi-modal biometric fusion and can you discuss the importance of fusing biographic attributes and fuzzy matching into the fusion equation?
What are some of the different challenges associated with large scale deployments? With clients of different pre-existing tech investments, is it easier to start fresh with a client that doesn't have as much legacy IT or is it easier to integrate a biometric capability into a highly developed IT environment?
Recently, the European Commission Directorate General for Home Affairs awarded a consortium of Accenture, Morpho (Safran) and HP a contract to maintain the European Visa Information System (VIS). What does the program entail and what does the European Commission hope to accomplish with it?
Will mobile biometric identification devices eventually be deployed as part of the European Visa Information System project?
To what degree are some non-governmental entities contemplating deployments that might properly be described as "large-scale"?
Interoperability is important in some deployments (passports) and less so in others (national elections). Where it is important, and how is that evolving?
Do you believe that civil liberties hold up large biometric identification deployments in places like the US, UK and other commonwealth type countries (with the exception of India)?
The chat will take place on March the 28th at 11 am EDT, 8:00 am PST, 16:00 pm BST, 17:00 pm (CEST), 23:00 pm (SGT), 0:00 (JST). Please join us and follow the discussion using tweetchat.com. This site will automatically fill in the chat hashtag at the end of all your tweets, no need to type #biometricchat for each tweet you send.
Don't worry if you can't make the chat on March the 28th. We will be archiving the discussion and posting it here shortly afterwards. If you have any additional questions you would like to ask Cyrille, please send an email to: marketing @m2sys.com
Thank you and we look forward to seeing you on today's chat!