March #biometricchat to Discuss the use of Biometrics For Border Control, Visa Applications & Voter Registration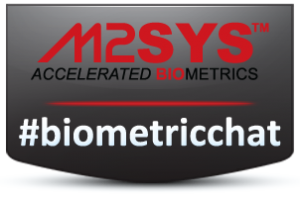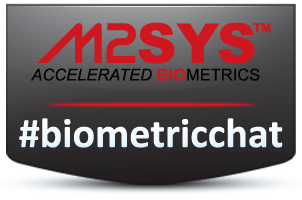 When: March 28, 2013 11:00 am EST, 8:00 am PST, 16:00 pm BST, 17:00 pm (CEST), 23:00 pm (SGT), 0:00 (JST)
Where: tweetchat.com (hashtag #biometricchat)
What: Tweet chat on the use of biometric identification for border control, ePassports, visa applications, and voter registration

Topics: The use of biometrics to secure borders, process visa applications & ePassports, and secure voting registries
The increasing use of biometric identification technology in large scale capacities for unilateral and multilateral projects like voter registration, border control, and visa application processing presents a host of opportunities and challenges in the effort to increase global security and individual convenience. The monumental task to manage the complexity of data capture, storage, and retrieval along with the added complication of sharing data across borders through often disparate systems and intricate governmental infrastructure has been a daunting challenge.
This month, we welcome Cyrille Bataller from Accenture (@Accenture) as our guest for the monthly chat on biometric technology. Cyrille Bataller is the European Director of Accenture Technology Labs, the dedicated technology Research & Development organization within Accenture. Based in Sophia Antipolis, France, Cyrille leads Accenture's biometric R&D activities, supporting automated border clearance solutions at London's airports, and large scale biometric identity management solutions such as US-VISIT and the European Commission's Biometric Matching System.
Join us as we discuss the use of biometric identification technology in large scale capacities for border control, visa applications, voter registration and more. We are excited to have Cyrille as our guest and the opportunity to tap into his expertise.
Just in case you are interested in participating but are new to Tweet chats, please read this post which outlines the instructions and procedures. We hope that you will join us for the discussion on biometrics for development, and please help us to spread the word among your colleagues and friends.
Do you have any questions about biometrics and development that you would like to ask Cyrille? Just drop us an email at marketing@m2sys.com and we will try and include them in the chat. A full list of the questions will be posted on our blog soon, please check back for details.
Thanks, and hope to see you Thursday, March 28th  at 11 a.m. EDT for the next #biometricchat tweet chat!