Top 5 Ways to Manage Remote Team Effectively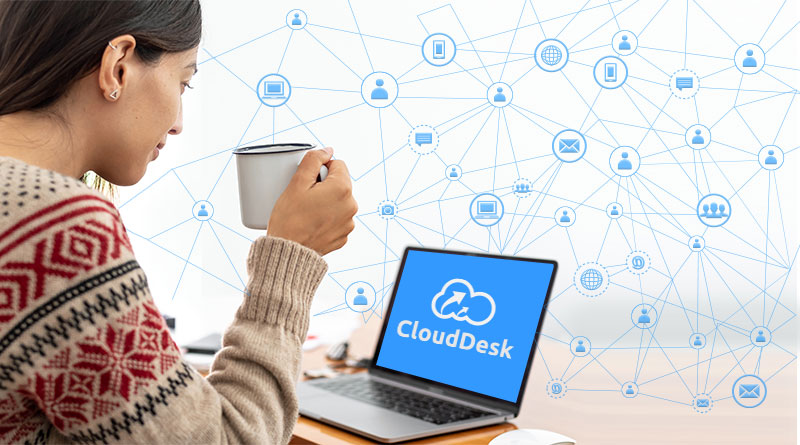 The recent outbreak of COVID-19 has shaken the whole world and many people have no option but to work from home now. If you are new at this form of working style, then you may be worried about team management. You may be concerned about how you are going to manage your remote team, how they are working, and what their exact productivity level is.Don't worry, here are the top 5 ways to manage your remote team effectively in the time of lock down:

1.
Set
Clear Goals and Objectives 
Set clear goals and objectives for your remote team, so that they can stay focused on their daily tasks. While working from home, your employees might face lots of distractions as they are not used to this new form of work style, so if they know what they have to do in the week, or on a specific day, they will stay more focused and productive.  
2.
Establish Good Communication Processes  
In the office environment, your team can easily reach out to you, so even if you haven't set any expectations for the assignment, they still can get the job done as they can get instant feedback from you. But in the work from home situation, giving instant feedback is more challenging. Set clear expectations and good communication processes, so that people can reach out to you easily, and can stay focused and productive throughout their work hours. There is a lot of good communication software available on the market such as:
3.
Track Employees' Productivity 
Remote environments can be full of distractions and your team members might lose their productivity during their work hours. To keep people focused and productive, set a monitoring system that will measure their productive work hours throughout the day. Tracking their productivity will make people more accountable. Tracking employees' productivity will lead to better business outcomes.  
4.
Evaluate Remote Team Performance 
Arrange a weekly meeting with your remote team and talk about what you have accomplished throughout the week. Review each of your team member's performance, praise good work, and motivate your employees to achieve more. Tell them, how their performance will be evaluated in the remote work environment.
5.
Use Remote Employee Monitoring Software 
Take advantage of the technology to manage your remote team. Use remote employee monitoring software for your employees. This type of software will help you evaluate their performance accurately using robust technology. CloudDesk is one of the best remote monitoring software available in the market. This application can do the following tasks: 
Enable employees to check-in when they start working from a remote location. Face ID can confirm their attendance throughout the workday.

Periodically prompt employees to confirm their engagement throughout the working day.

Capture key attendance and application activity data to better understand your business.

Optionally sync attendance data with Kronos and ADP through our seamless integration.

Support for web and mobile apps (Android and iOS) enable admins to administer user settings and analyze data across various devices.
CloudDesk will make your life easy, as you will be able to   seamlessly run your business while the country is in  lockdown. It is a perfect tool to manage remote employees.